Toronto's Queen Street West is often viewed as delightfully decadent, as most Torontonians stroll along it when it is crowded with people enjoying the sunshine, quaint shops, and the bouquet of marijuana. Others enjoy it more on a steamy summer night, when the display of flesh entrances the eye while the thumping music assaults the ears. However, not as many know the street in early morning, when it resembles a movie set where the actors and film crew have not yet arrived for the day's activities. The following pictures were taken early on a June morning in 2011.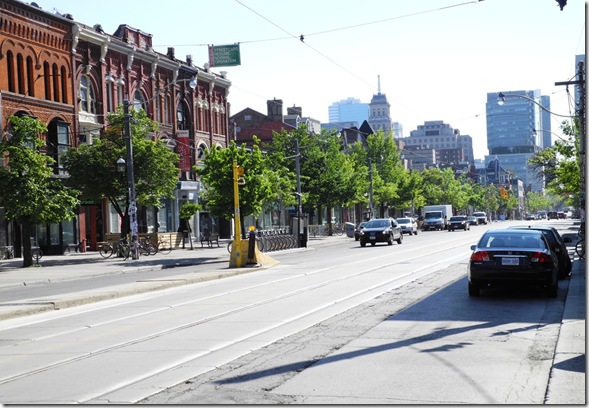 Queen Street east of Spadina, the Noble Block on the left-hand side of the photo.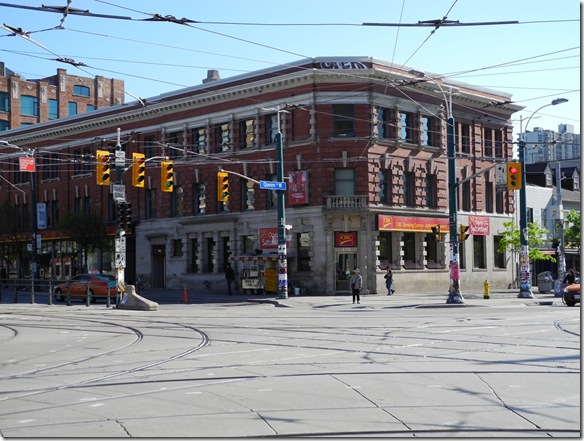 The corner northeast corner of Queen Street and Spadina Avenue. (Originally the 1902 Bank of Hamilton Building)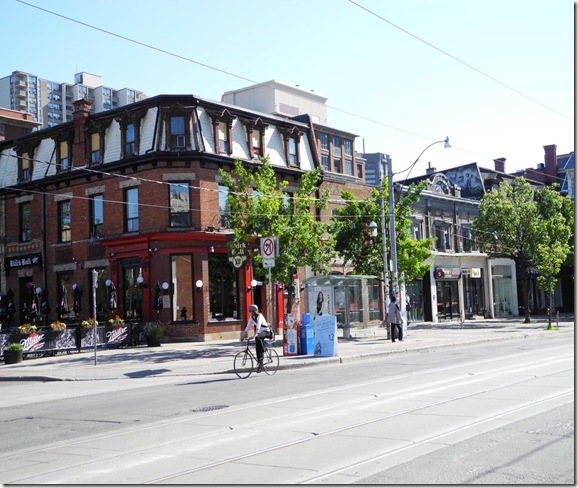 The Black Bull Tavern, at Queen and Soho streets, established in 1822 as a modest wood-frame two-storey building. The Mansard roof was added in 1861, and the tavern was bricked over in 1910.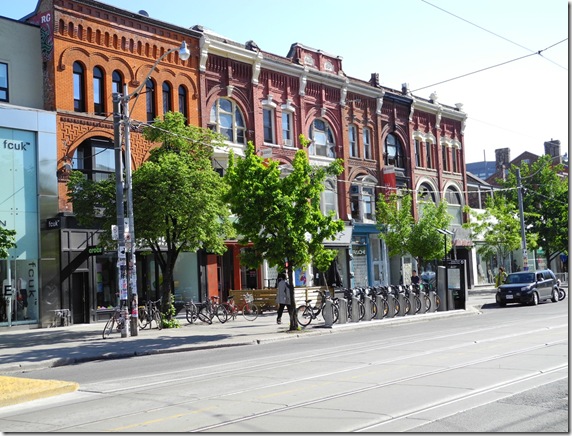 The Nobel Block – nine shops, three-storeys in height, constructed in 1888. The bricks of these buildings are pale pink in colour. The two buildings with orange-brown brick were built several years later.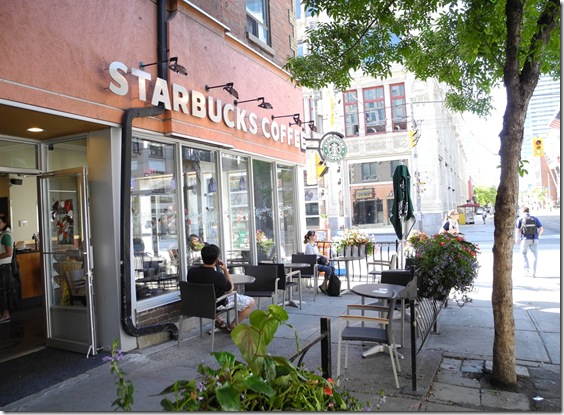 Coffee shop at Queen and John streets, located in the building that in 1890 housed the bakery of John Tasker.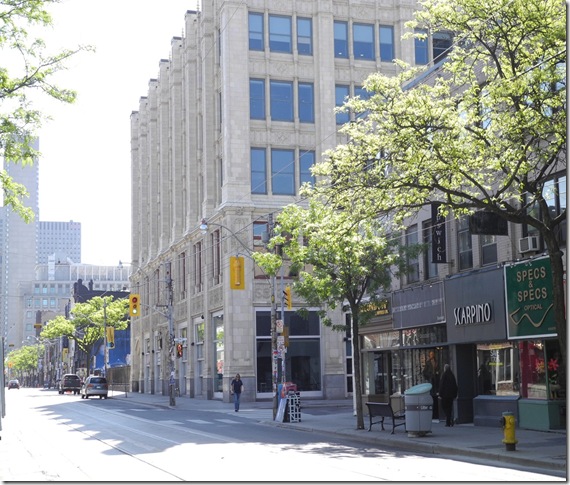 Industrial Gothic building at southeast corner of John and Queen streets. Its construction began in 1914.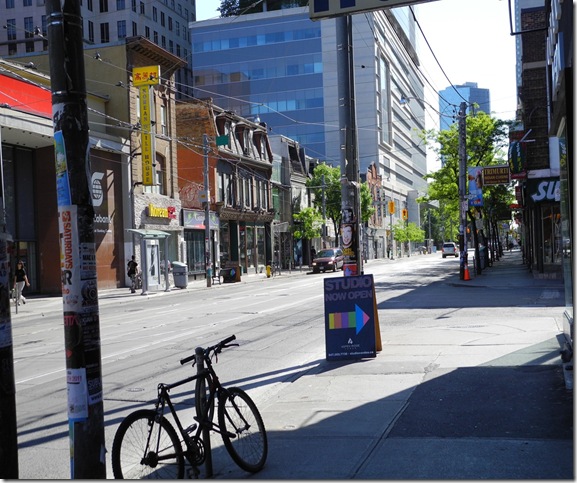 Queen Street West, looking east toward University Avenue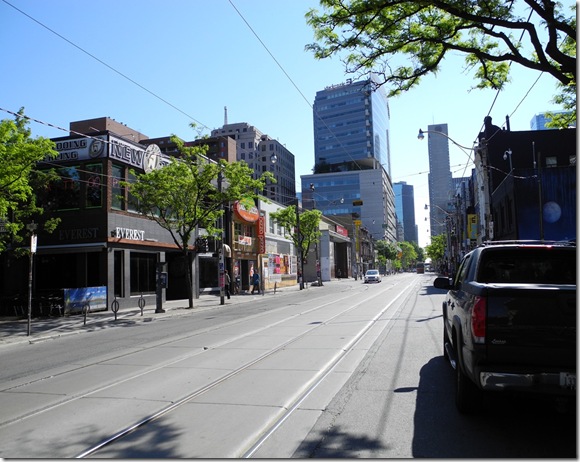 Queen Street West, looking east toward University Avenue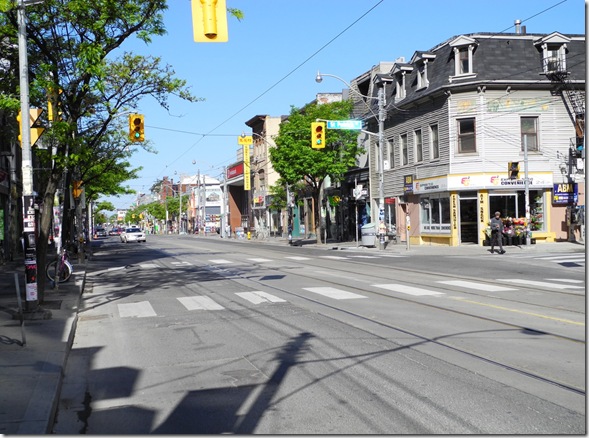 Queen Street West looking west toward Spadina Avenue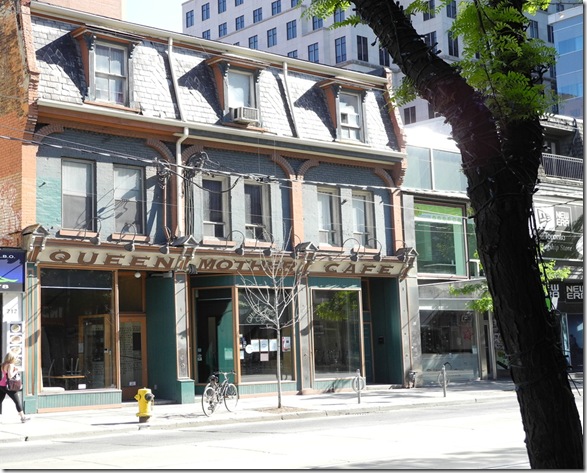 The three shops with the Mansard roofs were built in 1890. In that year they housed a confectionary store, a grocery store, and a locksmith.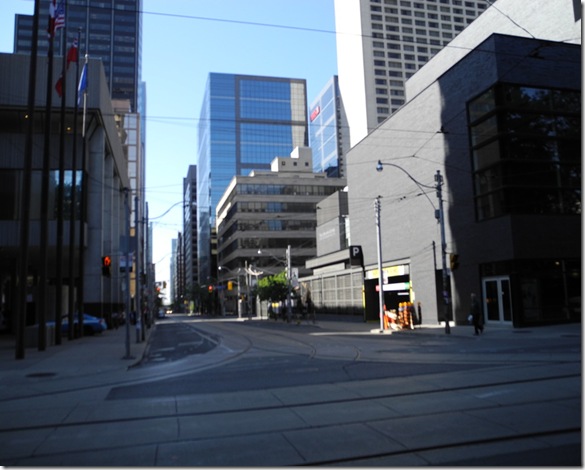 Gazing south on York Street from Queen Street West. The east facade of the opera house, which is on the right-hand side.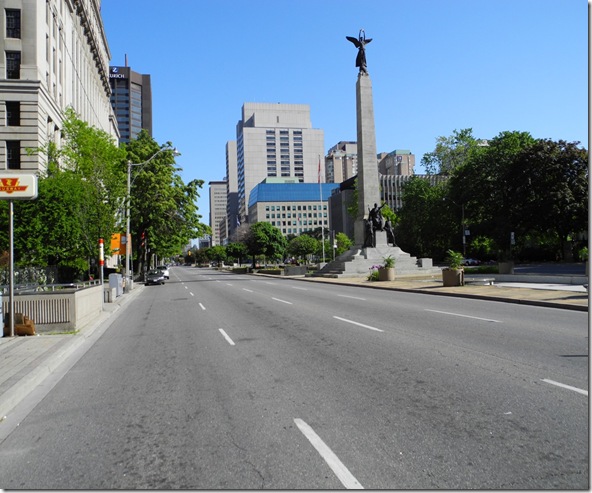 Looking north on University Avenue from Queen Street West. The Boer War Memorial dominates the empty street.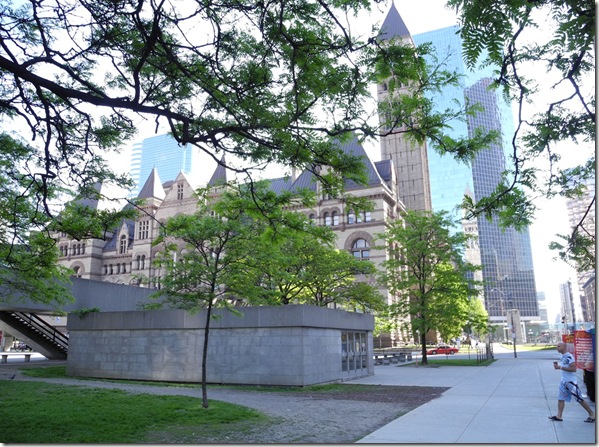 Gazing east on Queen Street West toward the Old City Hall