The motto of Toronto's Entertainment District should be: "Eat, drink, and be merry, as tomorrow you may have to live in another city.  These photos were taken during the early-hours of a Monday morning in July, when it was swelteringly humid.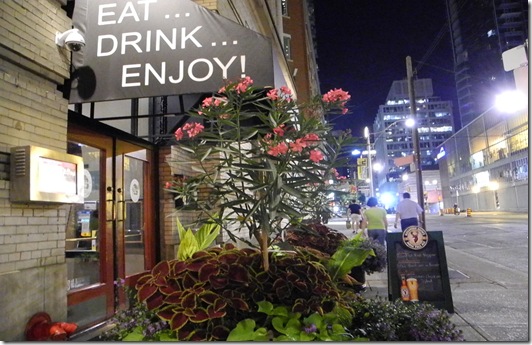 The Entertainment District in the early-morning hours
              Restaurants on King Street West, after the crowds had departed.
When residents of Paris visit Toronto, they want to experience the city's "street-meat carts," as Parisians refer to out hot-dog stands. Many Torontonians derogatorily refer to them as "Wienie Wagons." However, after the restaurants have closed, they serve a vital purpose.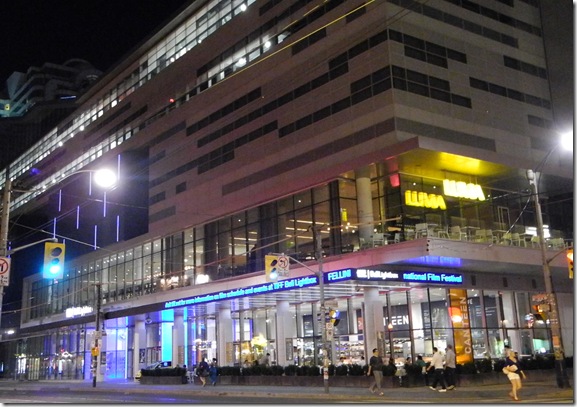 The TIFF Lightbox on King Street West, with its famous Luma and Canteen Restaurants. Though crowded during the Toronto Film Festival, the building creates a buzz on King Street throughout the entire year.
The Roy Thomson Hall, with its below street-level reflecting pool and gardens. By the time this photo was taken, the audiences had long departed for home.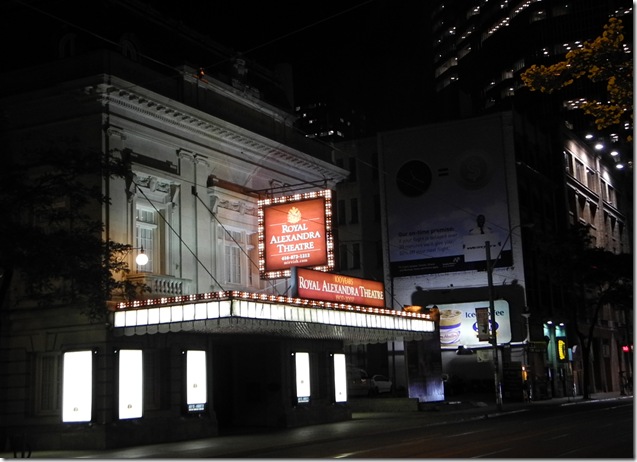 The Royal Alexandra Theatre on King West, built in 1907.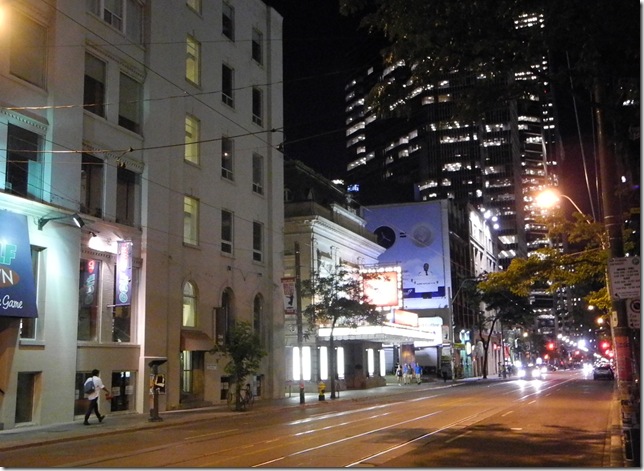 King West from near John Street, looking east toward University Avenue. Many people rarely see the street when it is this deserted.
     The Scotia Bank Theatre on John Street, looking north toward Queen.
Queen West and John Streets, an area that accommodates the late-night coffee crowd.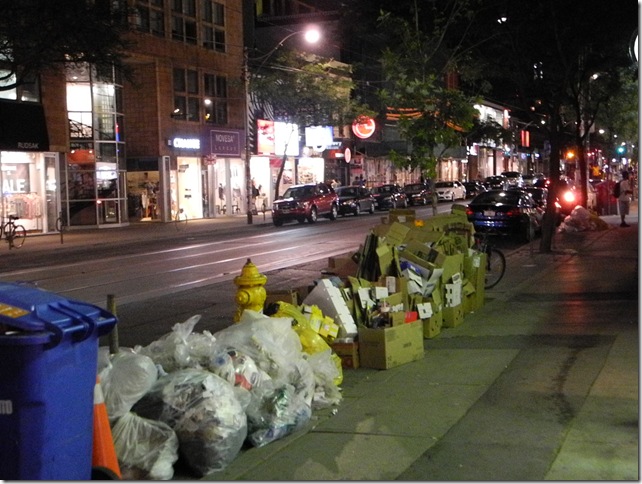 The street is deserted, the crowds have departed, and the street awaits those who remove the litter from the shops and restaurants.