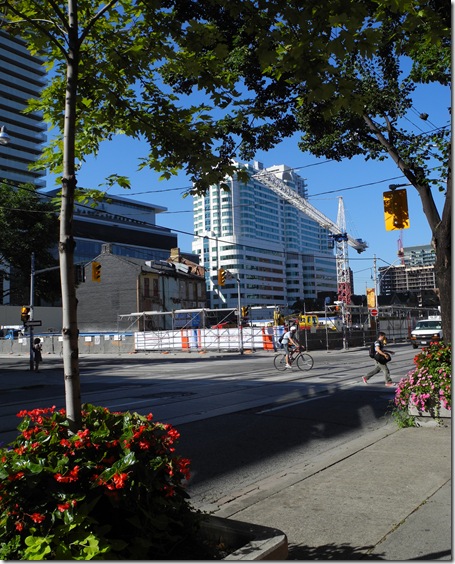 The southwest corner of Adelaide and John Streets, the site of a new condominium. The historic houses that were removed from the corner are now awaiting their relocation.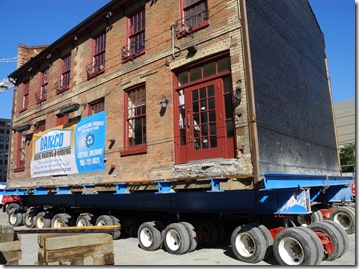 Ready to roll – – across the street to the parking lot on the east side of John Street.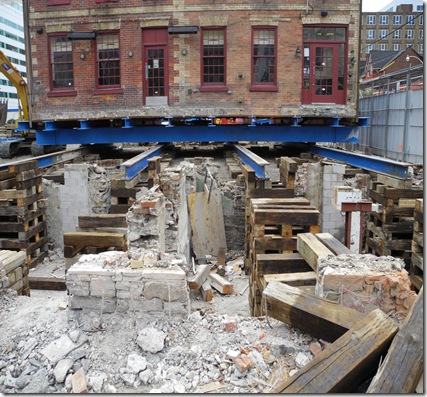 Earlier in the week, the 1870 houses overlooked the foundations where they had rested for 141 years.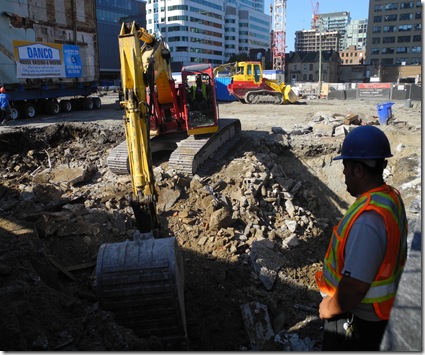 The foundations were bull-dozed this morning (August 12th)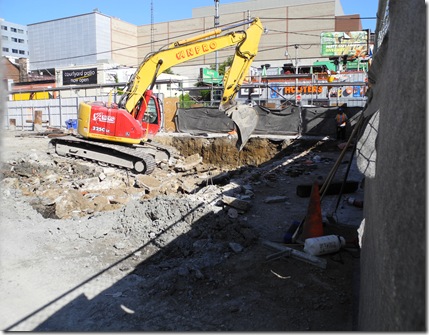 Removing the foundations of the 1870 houses.