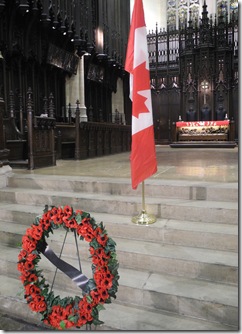 On November 6, 2011, Remembrance Sunday throughout Canada, the congregation at Metropolitan United on Queen Street East, awaited the arrival of the members of the 78th Fraser Highlanders (York) to solemnly march up the nave to commence the morning service of remembrance.
The regiment was first raised in Scotland in 1757, and fought under he command of General James Wolfe on the Plains of Abraham. It was disbanded in 1763, but was re-raised in 1967 by permission of her Majesty, the Queen. Today, it is the church regiment of Metropolitan United, and is presently under the command of Major Paul Murray.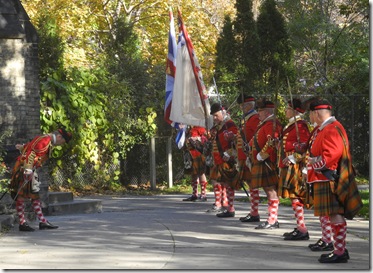 Member of the regiment preparing to enter the church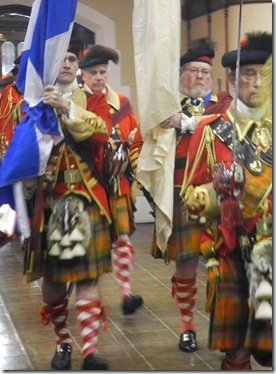 Entry of the regiment into the church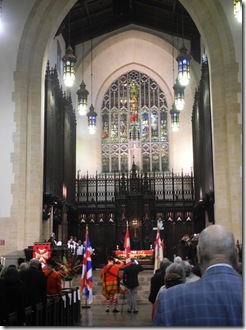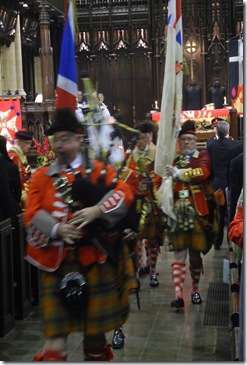 Departure of the regiment at the conclusion of the service.
For a link to an account of the first Remembrance Day service after the Second World War in 1946: https://tayloronhistory.com/2011/11/08/memories-