Before the days of Harbourfront, most people considered Toronto's Queen's Quay to be a wasteland. However, I retain fond memories of the area beside the lake in the 1970s. On sweltering summer days, I remember the delights of dining on lobster and wine on the top deck of "Captain John's," cooled by the lake breezes and the chilled wine. Capt. John's was a small boat moored beside his larger ship, the Jadran. Capt. John's was rammed by the Trillium and sank to the bottom of the harbour. It was eventually raised and taken to Cleveland. The Jadran, which at one time was a cruise ship that plied the Adriatic Sea, is still moored at the Toronto waterfront.
The harbour area was less crowded in the 1970s, the array of buildings beside the lake fewer in number, and the only condo in the area was the Harbour Castle.
Perhaps the pictures below will stir a few memories for those who remember the area in those days.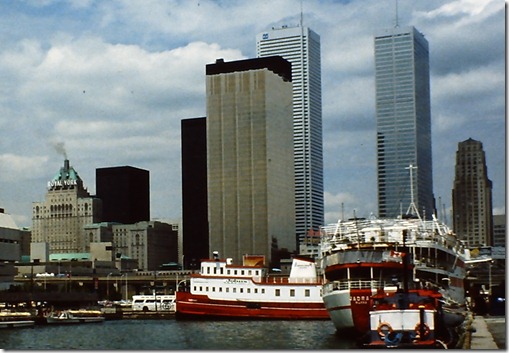 Capt. John's beside the Jadran (larger ship on the right)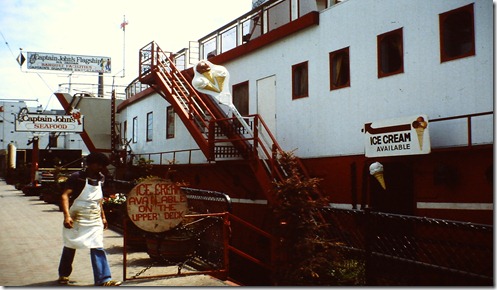 Capt. John's moored in Toronto Harbour in the 1970s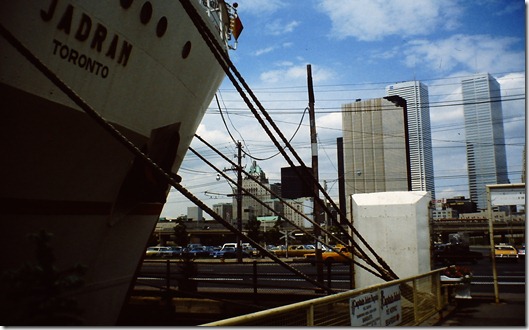 The Jadran, and the empty parking lots to the north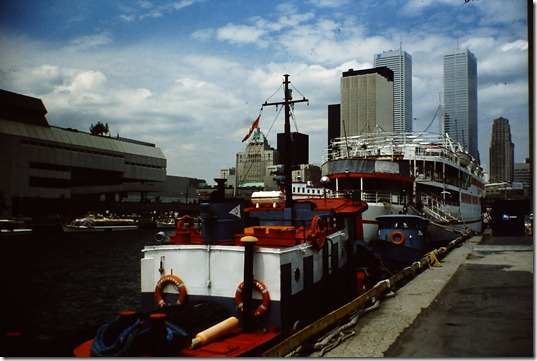 View of the pier where the Jadran was anchored, and the office towers to the north
A link to the author's Home page: https://tayloronhistory.com/