The spring of 2012 has been exceptional. I attended "Canada Blooms" in March, and although I enjoyed the show immensely, I was very disappointed that they ignored container gardening for terraces and balconies. A sizeable portion of people who attend the show each year live in downtown condos and apartment buildings. Not everyone has the luxury of owning a home with a backyard and front garden.
I live in a downtown condo that faces south toward the lake. The 200-foot terrace is on the southeast corner of the building, so is protected from the wind. The pictures below were taken in the spring of 2005.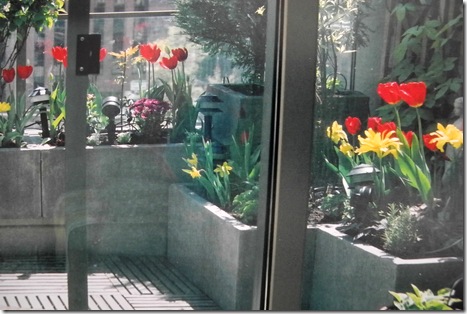 View from inside the apartment
Container boxes with pansies and tulips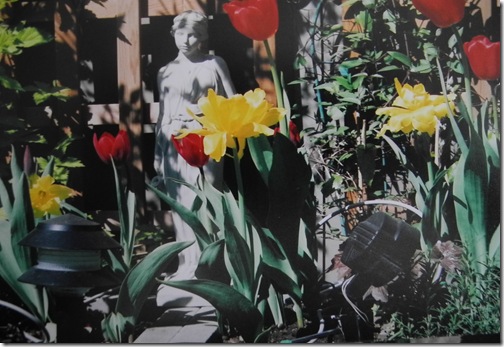 Purple and white lilacs, two bushes in a single container
I was born in Toronto. Several years ago we moved downtown and began container gardening. Each year, we maintain a well-stocked herb garden. Container gardening has added to our appreciation of living among the high-rise buildings.
To view the Home Page for this blog: https://tayloronhistory.com/
To explore more memories of Toronto's past:
https://tayloronhistory.com/2016/03/02/tayloronhistory-comcheck-it-out/
Books by the author:
"Toronto's Theatres and the Golden Age of the Silver Screen," explores 50 of Toronto's old theatres and contains over 80 archival photographs of the facades, marquees and interiors of the theatres. It relates anecdotes and stories by the author and others who experienced these grand old movie houses.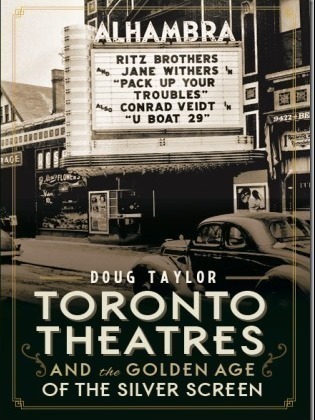 To place an order for this book, published by History Press:
https://www.arcadiapublishing.com/Products/9781626194502
Book also available in most book stores such as Chapter/Indigo, the Bell Lightbox and AGO Book Shop. It can also be ordered by phoning University of Toronto Press, Distribution: 416-667-7791 (ISBN 978.1.62619.450.2)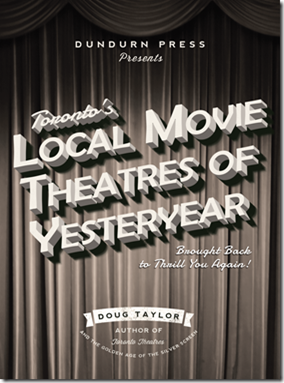 Another book on theatres, published by Dundurn Press, is entitled, "Toronto's Movie Theatres of Yesteryear—Brought Back to Thrill You Again." It explores 81 theatres and contains over 125 archival photographs, with interesting anecdotes about these grand old theatres and their fascinating histories. Note: an article on this book was published in Toronto Life Magazine, October 2016 issue.
For a link to the article published by Toronto Life Magazine: torontolife.com/…/photos-old-cinemas-doug–taylor–toronto-local-movie-theatres-of-y…
The book is available at local book stores throughout Toronto or for a link to order this book: https://www.dundurn.com/books/Torontos-Local-Movie-Theatres-Yesteryear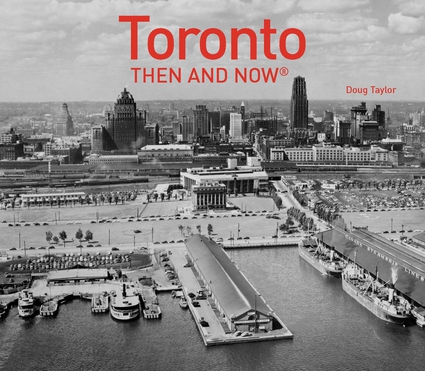 Another publication, "Toronto Then and Now," published by Pavilion Press (London, England) explores 75 of the city's heritage sites. It contains archival and modern photos that allow readers to compare scenes and discover how they have changed over the decades.
Note: a review of this book was published in Spacing Magazine, October 2016. For a link to this review:
spacing.ca/toronto/2016/09/02/reading-list-toronto-then-and-now/
For further information on ordering this book, follow the link to Amazon.com here or contact the publisher directly by the link below:
http://www.ipgbook.com/toronto–then-and-now—products-9781910904077.php?page_id=21