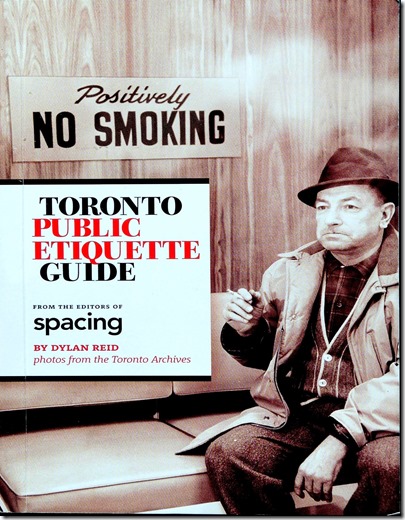 Cover of the "Toronto Public Etiquette Guide" by Dylan Reid.
The book, "Toronto Public Etiquette Guide," by Dylan Reid displays an intimate knowledge of the habits and customs of Torontonians. The photo on its cover reminds me of the number of times I have seen people committing breaches of the rules in close proximity to signs asking them to refrain from such an activity. Other than smoking near "No Smoking Signs," the most common one that I encounter is dog owners allowing their pets to urinate beside signs on lawns that state: "Please keep dogs off grass." This behaviour is not mentioned in the book by Dylan Reid. Perhaps it will be added at a later date. However, the book is an excellent read and I thoroughly enjoyed it as it allowed me to evaluate my own habits to see if I conform to the behaviour that Torontonians expect.
During the last decade, the issue of dogs peeing on private property has become more important, particularly in the downtown area. Green spaces are under increased pressure as parking lots and empty building lots disappear and become condominium sites. Due to the shortage of land, the green spaces surrounding new condominiums are quite modest in size. Despite this, maintaining the grass in front or around the buildings is difficult. Some buildings have garden committees, with residents working to maintain the condo's garden areas. For them, it is very frustrating to find large brown spots on the grass due to dog pee. Fortunately, most dog owners are responsible and do not allow their dogs to defecate on the grass.
I highly recommend Dylan Reid's book. It's fun to read and perhaps, you too, will evaluate your personal habits to see if you adhere to Toronto's rules of etiquette when interacting with your fellow citizens.
P.S. Dylan Reid's book is available for a mere $15.00 at the Spacing Store, located in the building at 401 Richmond Street West.
A Toronto custom that is about to end, even though it displays excellent public etiquette.
During the past year, I have become aware of the number of transit riders on the TTC's King Street line who, when exiting by the front doors, express thanks to the driver. Drivers usually acknowledge with a short response. There may be other cities where this occurs, but I have never witnessed it other than in Toronto.
I observe this custom often as I now must sit in a handicap seat at the front of the King streetcar. It is truly a pleasure to watch these brief moments of personal contact between operators and riders. However, during rush hours, due to overcrowding, saying thanks does not occur as frequently.
Unfortunately, when people ride the new streetcars on lines such as Spadina, they are not able to express their thanks to the driver as he/she is inside a protected cab. I love the new streetcars, but I am saddened by the demise of the friendly custom of expressing "thanks." However, it will remain possible to do so on the TTC buses.
To view the Home Page for this blog: https://tayloronhistory.com/
For more information about the topics explored on this blog:
https://tayloronhistory.com/2016/03/02/tayloronhistory-comcheck-it-out/
Books by the Blog's Author
"Toronto's Theatres and the Golden Age of the Silver Screen," explores 50 of Toronto's old theatres and contains over 80 archival photographs of the facades, marquees and interiors of the theatres. It relates anecdotes and stories by the author and others who experienced these grand old movie houses.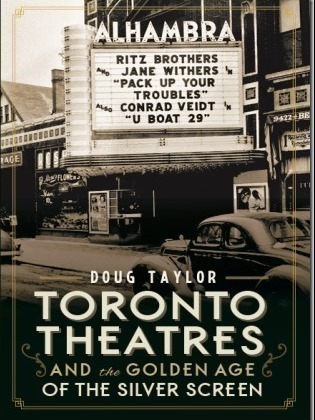 To place an order for this book, published by History Press:
https://www.arcadiapublishing.com/Products/9781626194502
Book also available in most book stores such as Chapter/Indigo, the Bell Lightbox and AGO Book Shop. It can also be ordered by phoning University of Toronto Press, Distribution: 416-667-7791 (ISBN 978.1.62619.450.2)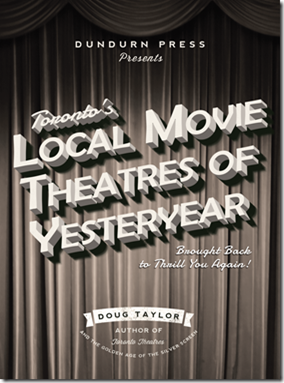 Another book on theatres, published by Dundurn Press, is entitled, "Toronto's Movie Theatres of Yesteryear—Brought Back to Thrill You Again." It explores 81 theatres and contains over 125 archival photographs, with interesting anecdotes about these grand old theatres and their fascinating histories. Note: an article on this book was published in Toronto Life Magazine, October 2016 issue.
For a link to the article published by Toronto Life Magazine: torontolife.com/…/photos-old-cinemas-doug–taylor–toronto-local-movie-theatres-of-y…
The book is available at local book stores throughout Toronto or for a link to order this book: https://www.dundurn.com/books/Torontos-Local-Movie-Theatres-Yesteryear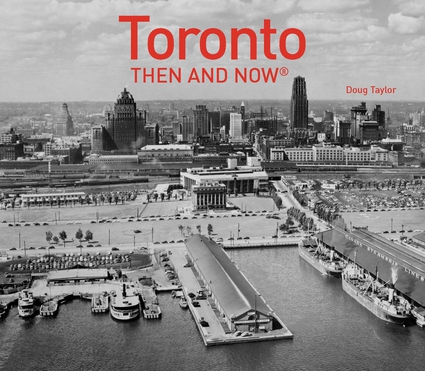 Another publication, "Toronto Then and Now," published by Pavilion Press (London, England) explores 75 of the city's heritage sites. It contains archival and modern photos that allow readers to compare scenes and discover how they have changed over the decades.
Note: a review of this book was published in Spacing Magazine, October 2016. For a link to this review:
spacing.ca/toronto/2016/09/02/reading-list-toronto-then-and-now/
For further information on ordering this book, follow the link to Amazon.com here or contact the publisher directly by the link below:
http://www.ipgbook.com/toronto–then-and-now—products-9781910904077.php?page_id=21