When I graduated from high school and began working in downtown Toronto, I purchased a 35mm Kodak Pony camera and began photographing Toronto's buildings. This photo was taken in 1956. It is of the Odeon Carlton Theatre, the first cinema in Canada to contain a restaurant. It was a Honey Dew Restaurant, located on the second floor over-looking the expansive lobby. One of its delights was a "Ritz Carlton." This was a hotdog on a toasted bun. How Toronto has changed!
In the photo, the large Cadillac driving past is also worth noting.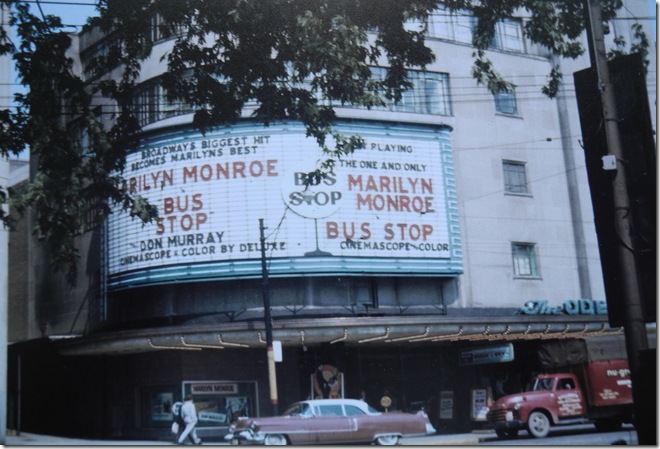 Doug's book "Arse Over Teakettle," contains a detailed description of the Odeon Carlton's interior, when one of the character visits the theatre with his brother and grandfather.