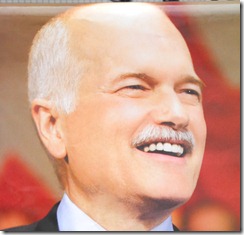 It was a great privilege to attend the funeral of Jack Leyton. Several of the thoughts that were expressed remained with me as they rang true.
'If the Olympics can make us proud Canadians, perhaps Jack's life can make us better Canadians."
Jack's letter to Canadians was a manifesto for social democracy. (Stephen Lewis)
One word summed up Jack's ideals – generosity.
Post about the reaction in Nathan Phillips Square in the days preceding his funeral https://tayloronhistory.com/2011/08/26/the-crowds-gather-at-city-hall-to-pay-homage-to-jack-layton/