Although few of us can remember the opening of the CNE following the Second World War, the pictures below might being back a few memories for those who can recall the Ex during its golden days, when it was the greatest event of late-summer in Toronto. The postcard views are from folder of postcards that were mailed in 1948, so were likely taken the previous year, 1947. It is also possible that they were taken prior to 1941, before the Ex closed to be used as a training camp for troops who were being sent overseas.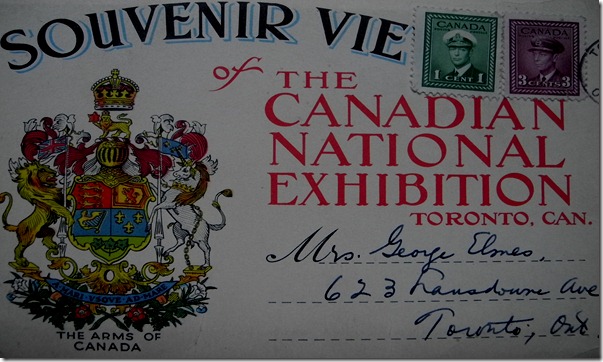 Cover of the folder of postcards mailed in 1948. In that year, postal codes were unnecessary.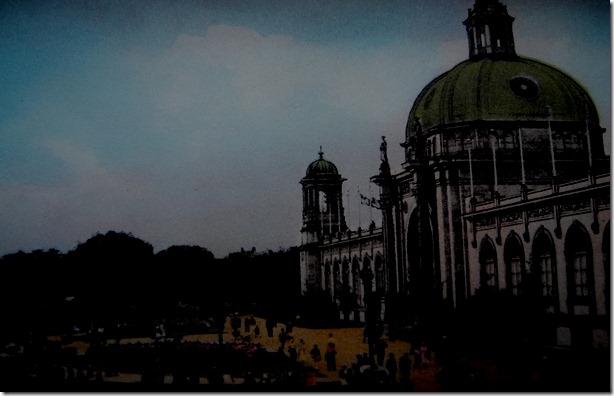 Province of Ontario Building, built in 1926 (now the Liberty  Grand )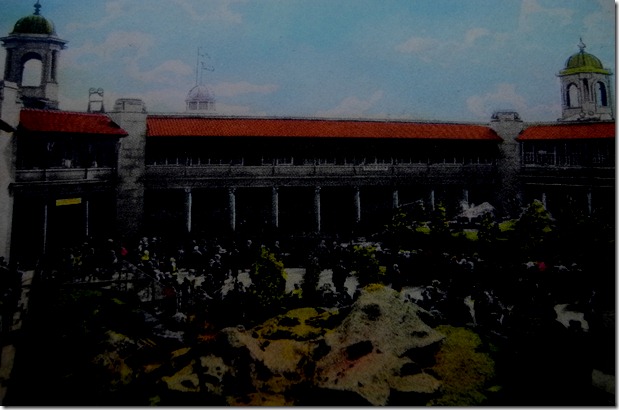 Open space in the interior of the Ontario Government Building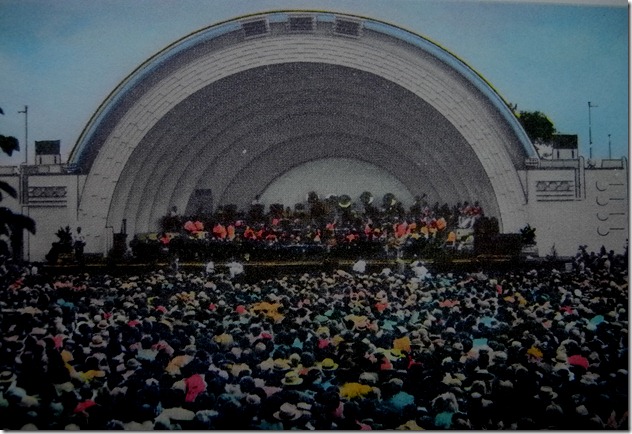 The Bandshell, built in 1936 at a cost of $47,000.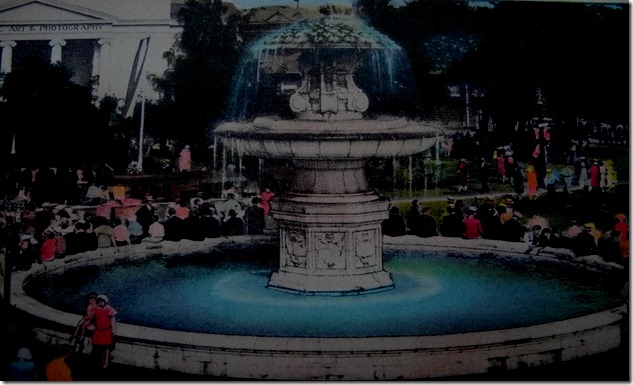 The Gooderham Fountain, built in 1911, a replica of one of the fountains in St. Peter's Square, Rome. It was demolished in 1958 and replaced with the Princess Margaret Fountain.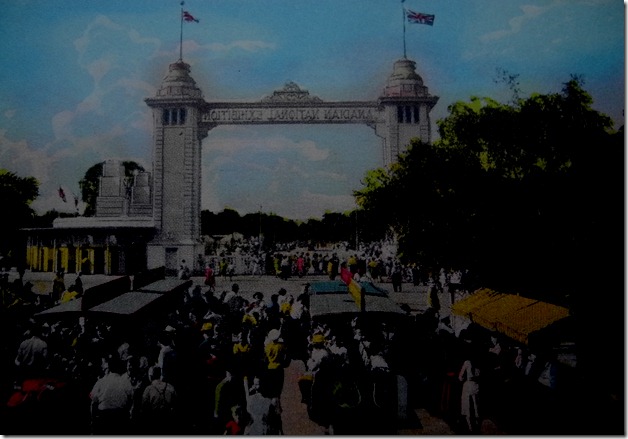 The Dufferin Gates, built in 1910, and demolished in 1959.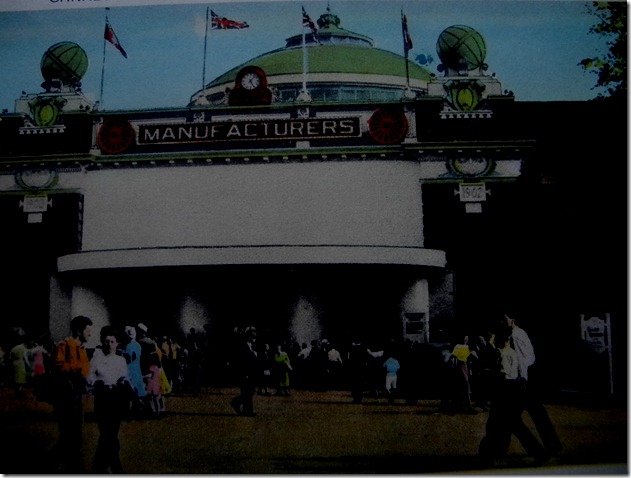 The Manufacturers' Building that burned in 1961. The Better Living Centre now occupies the site.
A link to a novel about Toronto during the 1920s, which includes information about the CNE during that decade – https://tayloronhistory.com/there-never-was-a-better-time/
A link to a book about a boy growing up in Toronto during the 1940s, which tells about his first visit to the CNE in 1947 – https://tayloronhistory.com/arse-over-teakettle/