The pictures below are from a postcard folder that was mailed in 1948, so the photographs were likely taken in 1947. It is also possible that they were taken prior to the Ex closing for the war years in 1942.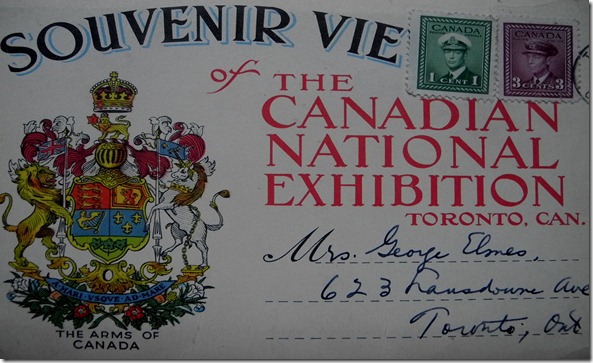 Cover of the folder of postcards that was mailed in 1948.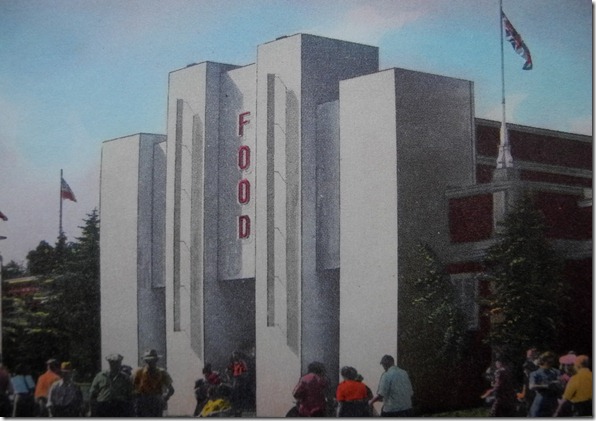 The Food Products Building, constructed in 1921 and demolished in 1954.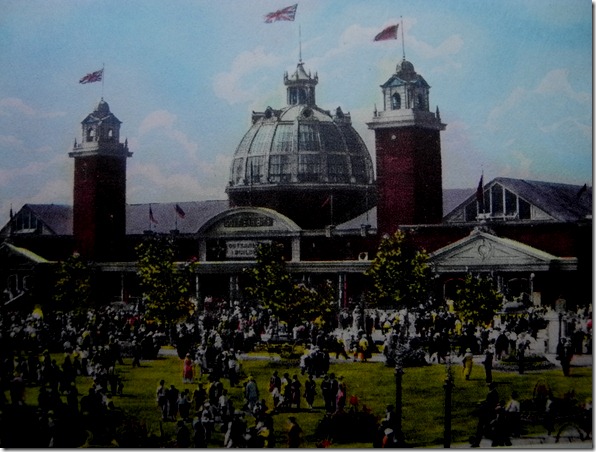 The Art and Crafts Building constructed in 1912. Today it contains Medieval Times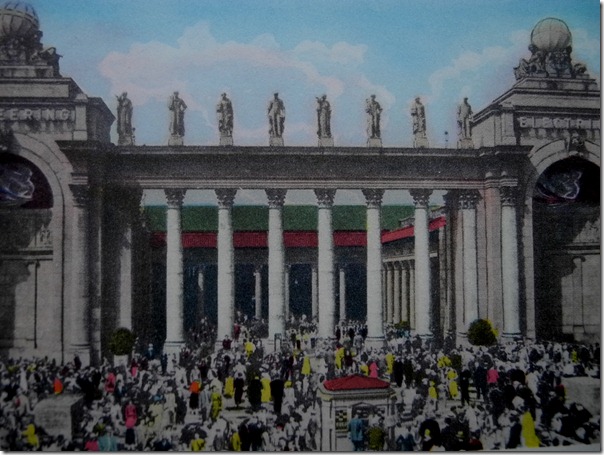 The Electrical Building (now demolished)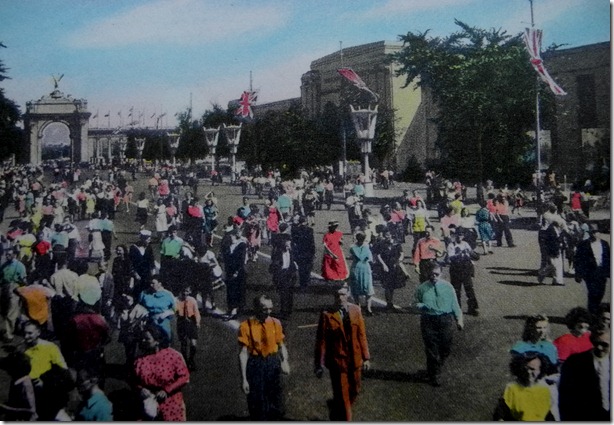 Princess Boulevard, looking east toward the Princes' Gates, with the Automotive Building (built 1929) on the right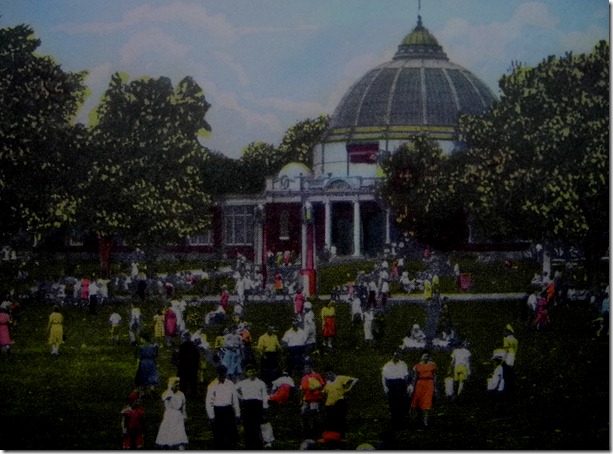 The Horticultural Building, constructed in 1907 to replace the Crystal Palace that was destroyed by fire in 1906.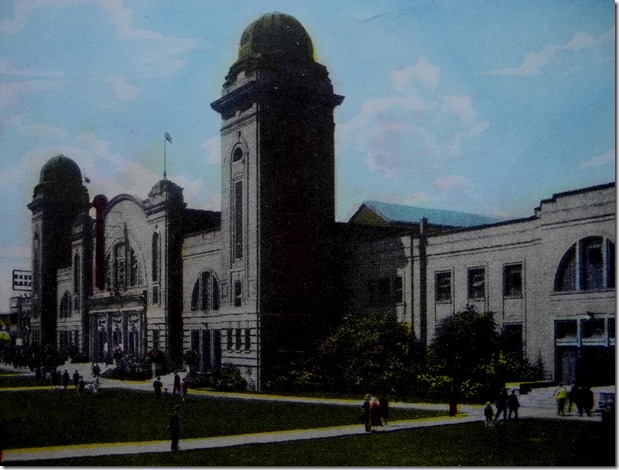 The Coliseum, completed in 1922. At the time, it was the largest structure of its kind in North America.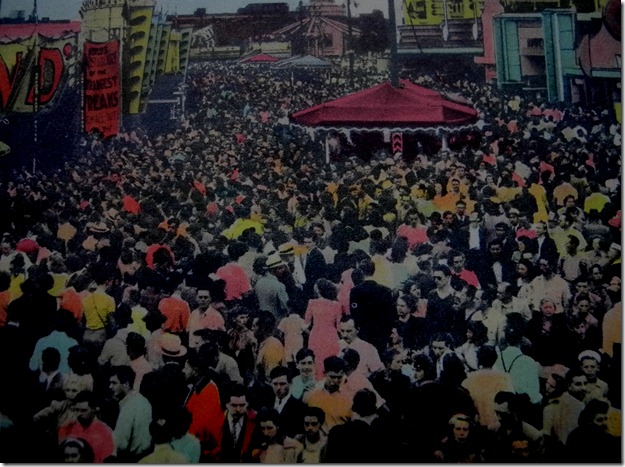 A section of the midway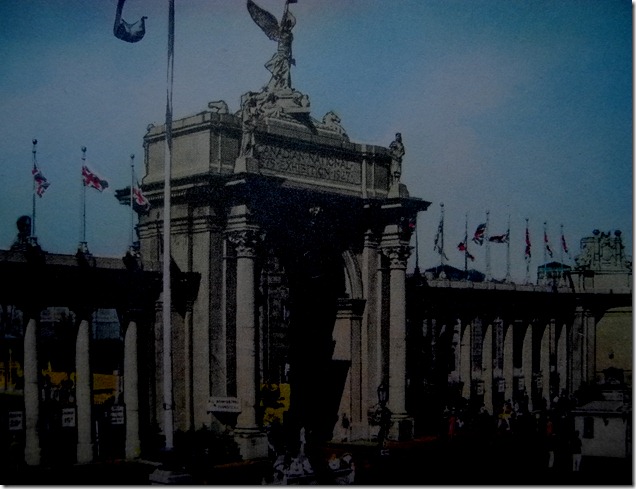 The Princes' Gates, opened in 1927 by HRH Prince Edward, Prince of Wales (King Edward VIII)
A link to more postcard photos of the 1947 CNE – https://tayloronhistory.com/2011/08/29/postcard-views-of-the-1947-cne-part-one/