The pictures below may create a few fond memories for those who remember the pop bottles of yesteryear. As a child, my brother and I scoured the beaches in summertime to retrieve empty pop bottles that had been abandoned on the hot sands of the Toronto Islands. When returned to a "pop stand," we received two cents for each bottle. This was seriously "big" money.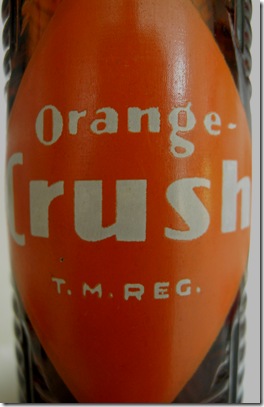 If you enjoy books that evoke memories of Toronto's past, you might enjoy the following novels.
"There Never Was a Better Time" – a story of two mischievous immigrants who arrive in Toronto in 1921 from their small village on the rocky shoreline of Newfoundland. This was the days prior to confederation, and they were pleased to have successfully passed through immigration in North Sydney, and arrive in Toronto's old Union Station, erected in 1884. The book chronicles their adventures as they explore the sinful haunts of the city, including the burlesque houses and movie theatres, during the decadent "Roaring Twenties." The book contains vivid scenes of their "chasing the girls" at glorious "Sunnyside" beside the lake, and at the wondrous CNE, in the days when Torontonians considered it the most popular late-summer entertainment venues of all time.
A Link to this book: https://tayloronhistory.wordpress.com/there-never-was-a-better-time/
"Arse Over Teakettle – Book One of the Toronto Trilogy," is an amusing tale of a young by and his friends coming of age in Toronto during the wartime years of the 1940s. It is a heart-warming and humorous book about the lads' adventures as they become sexually aware and yearn to exp[lore the world of the "big boys." The book provides a detailed tongue-in-cheek account of life in the elementary schools of Toronto during this decade. The many archival photographs in the book add to the realism of the tale.
A link to this book : https://tayloronhistory.wordpress.com/arse-over-teakettle/
"The Reluctant Virgin – Book Two of the Toronto Trilogy," is a murder/mystery that occurs in 1950s Toronto. This chilling story of a serial killer that haunts the streets and laneways of old Toronto is a classic whodunit. As well as exploring the decade of the 1950s, the reader has an opportunity to try to identify the killer ahead of the police. This book also contains many archival photos. The characters in the story are the same as those introduced in the first book of the trilogy.
A link to this book : https://tayloronhistory.wordpress.com/2011/11/29/a-novel-about-a-serial-killer-in-toronto-during-the-1950s/
The non-fiction book "The Villages Within," nominated for the Toronto Heritage Awards, provides a cheeky version of the history of Toronto, and explores the history and architecture of the Kensington Market, The Kings-Spadina area, and the glorious tacky Queen Street West.
A link to "The Villages Within," https://tayloronhistory.wordpress.com/the-villages-within/
A link to the author's Home Page: https://tayloronhistory.wordpress.com/