The article on the front page of today's (Dec. 6) Toronto Star again raises the question of how much expertise the art experts really possess. In the newspaper article, the reader is requested to view the pictures below and asks: "Can you spot the monkey's masterpiece." The answer was published on page three of the paper's GTA Section.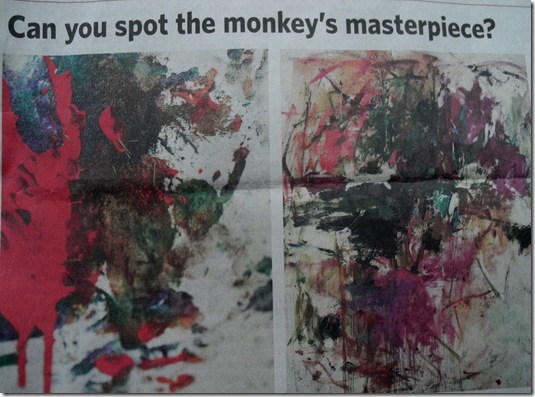 Pictures from the front page of the Toronto Star on Tuesday, 6 December, 2011
A post on my blog several months ago raised the same question in reference to the exhibit at the AGO of the abstract expressionist.
A link to this controversial post: https://tayloronhistory.com/2011/08/06/abstract-expressionist-masters-at-the-ago-waste-of-time-or-meaningful/