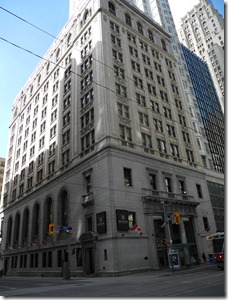 My previous post on the old Dominion Bank building at #1 King Street West featured the architecture and Grand Banking Hall of the building. When it was completed in 1914, the structure was merely one of many tall buildings in the city, but its sophisticated Renaissance Revival design assured its place as one of the great architectural gems of Toronto.
When I visited the structure on the "Doors Open Toronto" weekend, I was able to walk down the impressive marble staircase to the lower level to view the bank's massive vault. When it was installed (see picture below), it was the largest vault in Canada, and was reputed to have the heaviest door of any bank vault in the country. It weighed over 30 tons. It was equipped with a telephone in case someone was accidentally locked in the vault at night.
On the "Doors Open Toronto" weekend, visitors were also allowed to view the boardroom and president's office on the fifteenth floor.
Today, the building is a hotel/condo residence. The vault is employed for wine tastings and the boardroom and adjoining president's office are used by the condo owners for meetings, parties etc. They are also rented for weddings and private functions. The condo owners are indeed fortunate to have access to such grand facilities.
.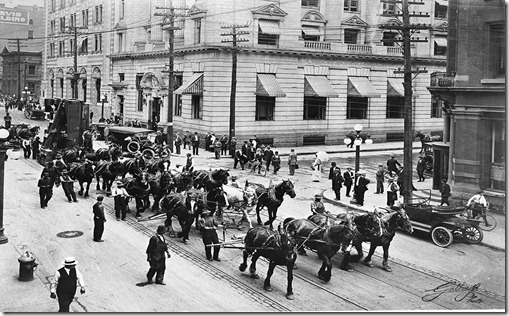 The installation of the bank vault in the Dominion Bank Building in 1914 (photo from City of Toronto Archives)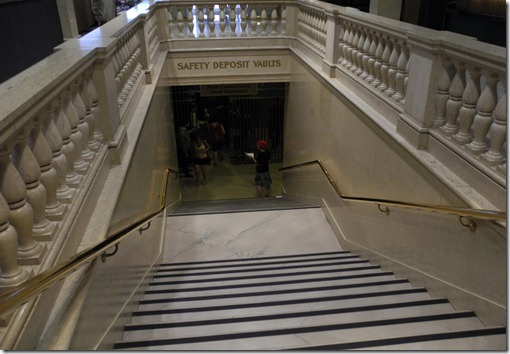 Marble staircase leading down to the vault in the Dominion Bank building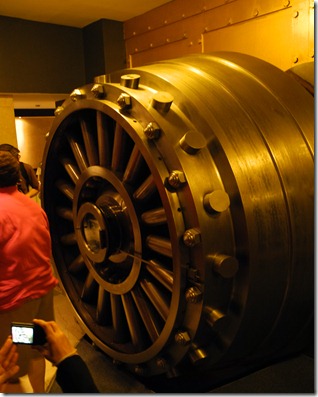 The 30-ton door of the vault in the lower level of the Dominion Bank building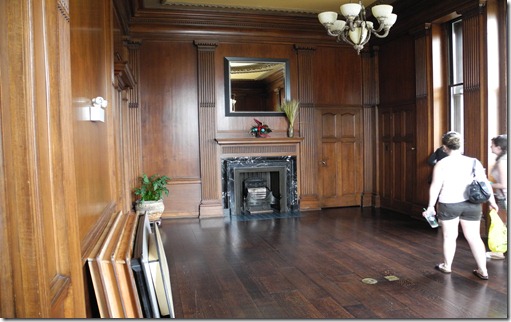 The president's office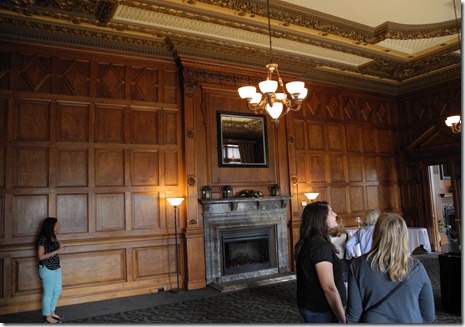 The boardroom in the 1914 Dominion Bank building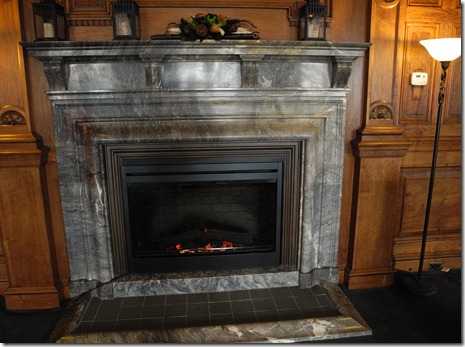 Marble fireplace in the boardroom
I have spent much of my adult life researching and photographing Toronto. I love the city and enjoy exploring it through my writing. One of the books, "The Villages Within", was nominated for the Toronto Heritage Awards. If interested in novels with a Toronto setting, descriptions of the books are available by following the link: https://tayloronhistory.com/2012/03/22/toronto-author-publishes-seventh-novel/
They can be purchased in soft cover or electronic editions. All books are available at Chapters/Indigo and on Amazon.com. The electronic editions are less that $4 on Kobo and Kindle. Follow the links:
There Never Was a Better Time: http://bookstore.iuniverse.com/Products/SKU-000056586/THERE-NEVER-WAS-A-BETTER-TIME.aspx
Arse Over Teakettle: http://bookstore.iuniverse.com/Products/SKU-000132634/Arse-Over-Teakettle.aspx
The Reluctant Virgin; http://bookstore.iuniverse.com/Products/SKU-000188306/The-Reluctant-Virgin.aspx
The Villages Within: http://bookstore.iuniverse.com/Products/SKU-000175211/The-Villages-Within.aspx
Author's Home Page: https://tayloronhistory.com/
Authors can be contacted at: [email protected]