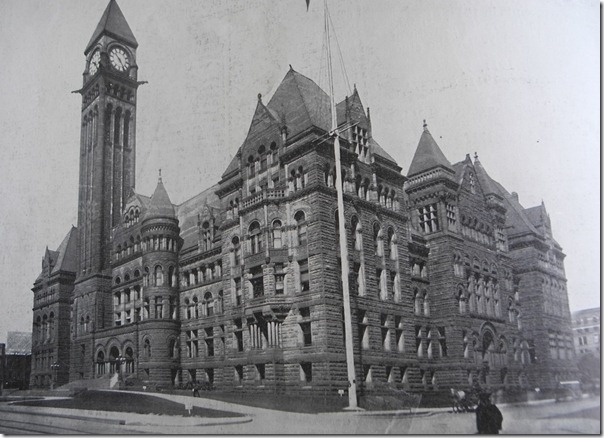 The photos in this post are from a book that the City of Toronto published in 1912 entitled "Toronto – Canada's Queen City." It was printed by the Industrial Publishing Company at 3 Jordan Street. Although the book extolls the virtues, accomplishments and facilities of the city, nowhere do the names of the mayor and the city councillors appear. I doubt that this would happen today. The book provides an excellent snap-shot of Toronto as it appeared twelve years into the 20th century. This post includes the pictures of the building that today is referred to as the Old City Hall, which in 1912 was in its twelfth year as the centre of civic life.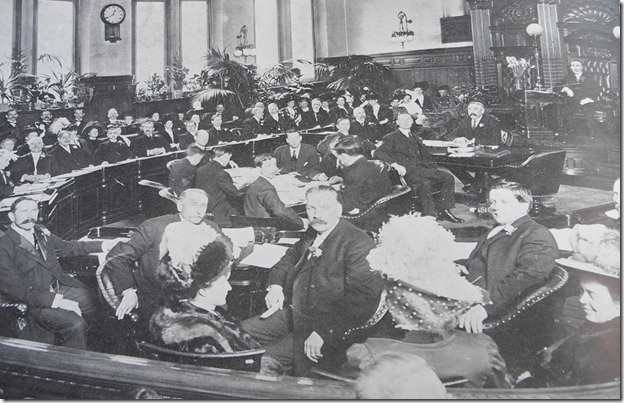 The City Hall council chamber in 1912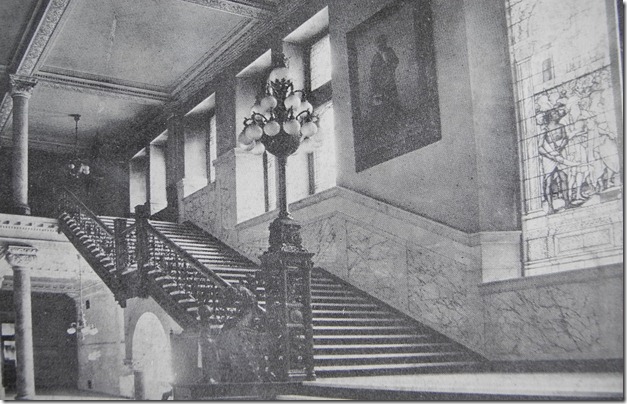 Grand staircase and memorial window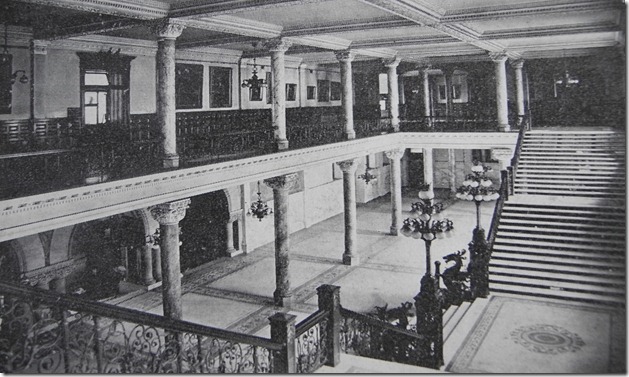 Entranceway as viewed from the second-floor level.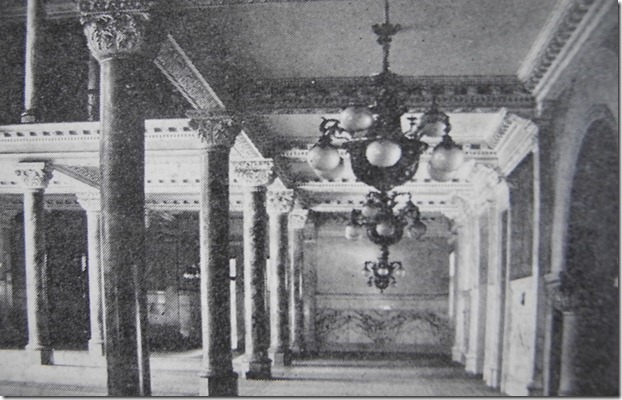 Interior view of the hallways and chandeliers
For a link to the previous post containing other photos from the City of Toronto book of 1912
https://tayloronhistory.com/2012/12/04/torontos-architectural-gems-in-1912/
A link to a previous post about Toronto's Old City Hall at Bay and Queen Streets
https://tayloronhistory.com/2012/04/22/enjoying-torontos-architectural-gems-old-city-hall/
Link to Home Page : https://tayloronhistory.com/