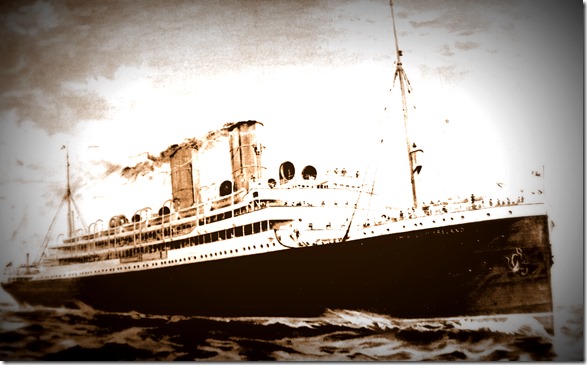 The HMS Empress of Ireland sank in 14 minutes in the St. Lawrence River in the early-morning hours of 29 May 1914, after it was rammed by smaller ship loaded with coal. Some refer to the tragedy as Canada's Titanic. The parallels to the fabled ship are appropriate, as 1012 people lost their lives on the Empress. On the Titanic, 807 passengers drowned—the Empress' death toll was 840 passengers. The final death count was higher on the Titanic, as more of its crew perished.
Aboard the Empress were many passengers from Toronto, including the Canadian Staff Band of The Salvation Army. Most of its musicians perished. The congregation that lost the most members was Toronto's Earlscourt Corps, which lost ten members. This church has since relocated from the Earlscourt District to Highway 401 and Yonge Street. It is now named the Yorkminster Corps.
The year 2014 is the 100th anniversary of the sinking, Canada's worst maritime disaster. Toronto is the only city in Canada that holds a memorial service each year on the anniversary of the sinking to commemorate the event. In 2014 it will be held on Sunday, May 25th, in Mt. Pleasant Cemetery. For details, contact The Salvation Headquarters at 1-800-725-2769. The CBC will be broadcasting a special program about the Empress of Ireland. A part of this broadcast will feature the 2013 memorial service.
The photos in this post are from the George Scott Railton Heritage Centre of The Salvation Army in Toronto.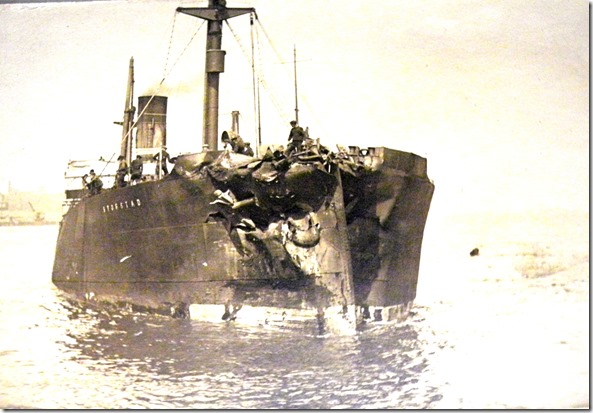 The Storstad entering Montreal harbour after its collision with the Empress of Ireland.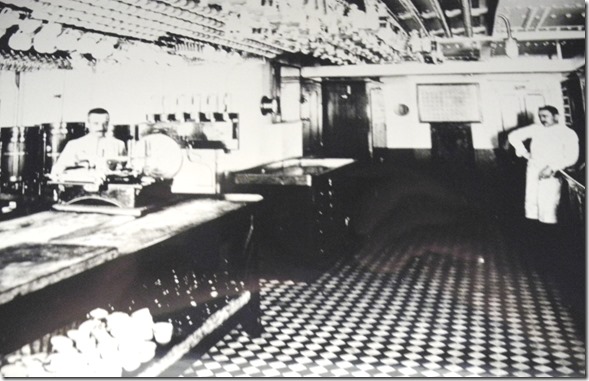 The kitchen of the Empress of Ireland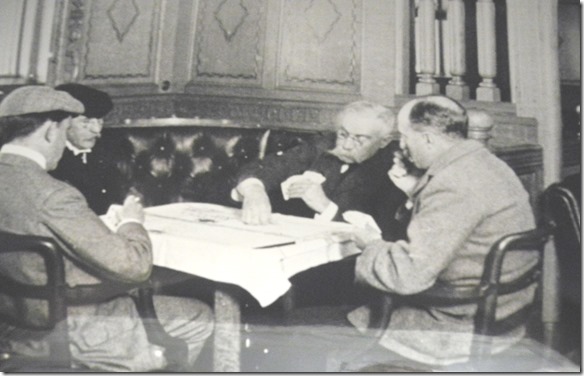 Passengers on the Empress of Ireland engrossed in a game of cards.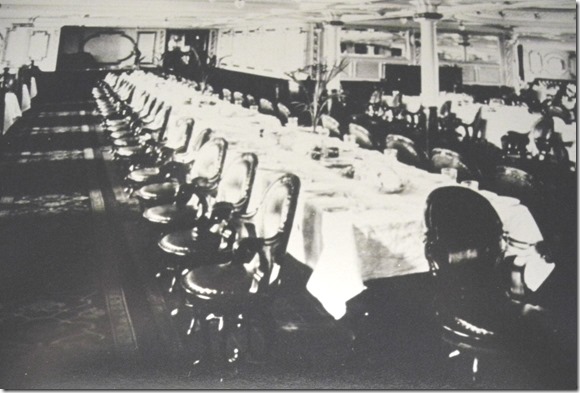 One of the dining rooms aboard the Empress.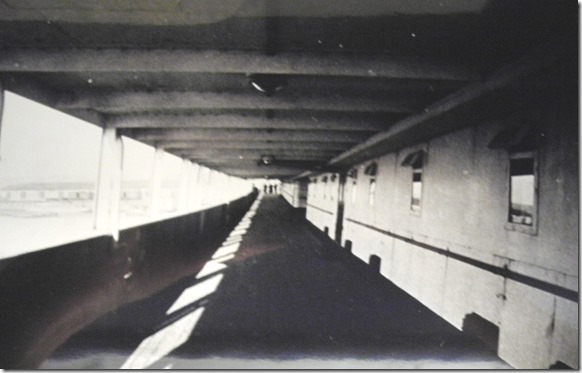 A deck of the Empress.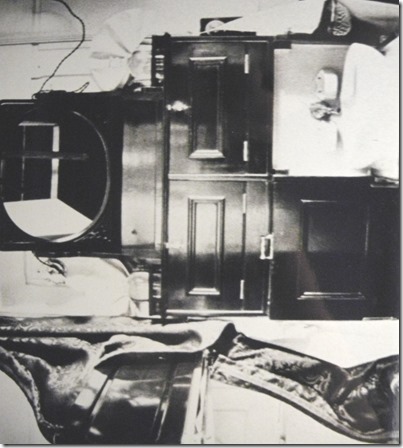 A cabin on the ship, the bed turned down for the night.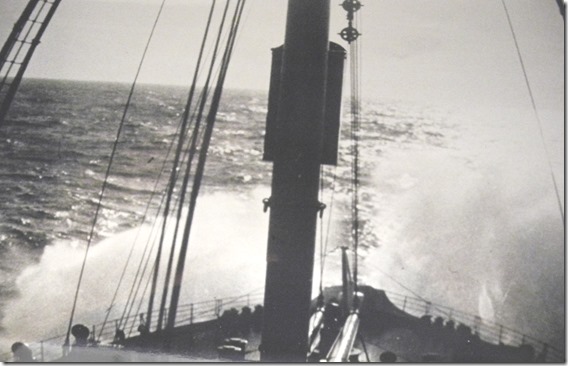 View from the bow of the HMS Empress of Ireland on a trans-Atlantic crossing.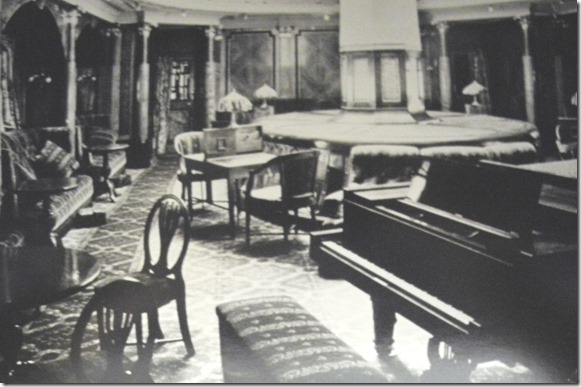 First-class lounge on the ship.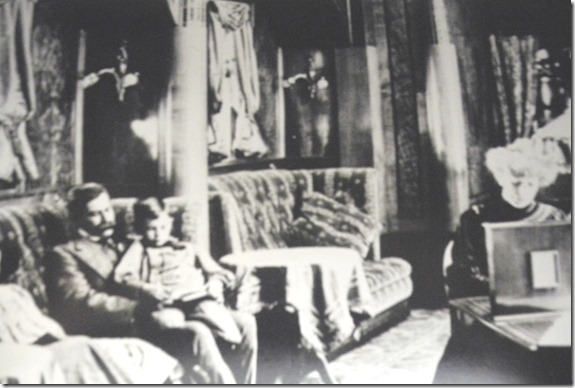 Passengers in a lounge, a man reading to his son, and a woman at a writing desk.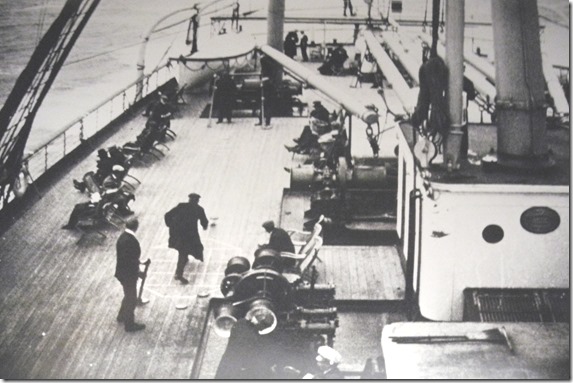 View toward the bow, with passengers engaged in a game of shuffleboard.
Interior view of the Empress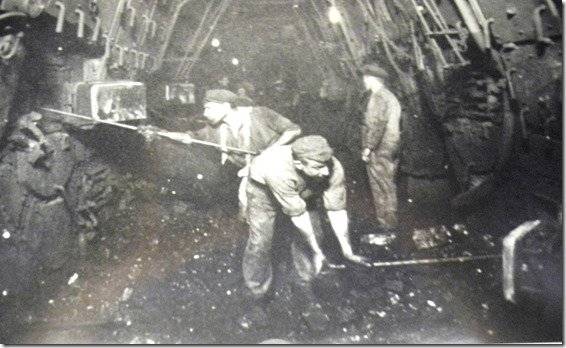 Shovelling coal in the boiler room of the Empress.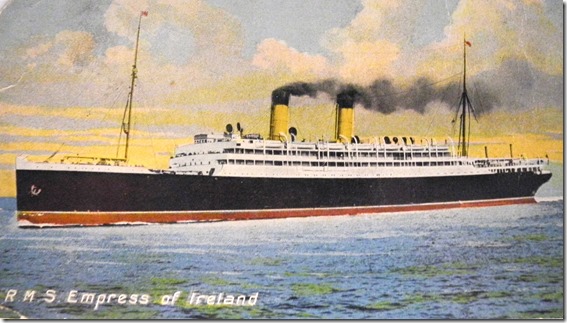 Postcard of the Empress of Ireland.
To view the Home Page for this blog: https://tayloronhistory.com/
To view previous blogs about the movie houses of Toronto—old and new
https://tayloronhistory.com/2013/10/09/links-to-toronto-old-movie-housestayloronhistory-com/
To view links to other posts placed on this blog about the history of Toronto and its buildings:
https://tayloronhistory.com/2013/10/08/links-to-historic-architecture-of-torontotayloronhistory-com/