The year 2014 is the 100th anniversary of the sinking of the Empress of Ireland in the Gulf of of St. Lawrence. More passengers perished on it than on the Titanic. It is Canada's worst maritime disaster, yet few Canadians have heard of it.
Many of the passengers travelling on the ship were members of The Salvation Army, who were sailing to Britain to participate in an international gathering. When the Empress was rammed by a small coal ship, it opened an enormous hole in its starboard side, and it sank in 14 minutes. Many Salvationists perished, including most of the members of the Canadian Staff Band, The Salvation Army's Canadian musical representative at the London events. The individual Salvationist congregations were represented by the Peterborough Temple Band.
For the past 100 years, The Salvation Army has held a memorial service in Toronto's Mt. Pleasant Cemetery to honour those who perished. In this year of 2014, it will be held on Sunday May 25th. For details of the events, contact The Salvation Army's Territorial Headquarters at 1-800-725-2769.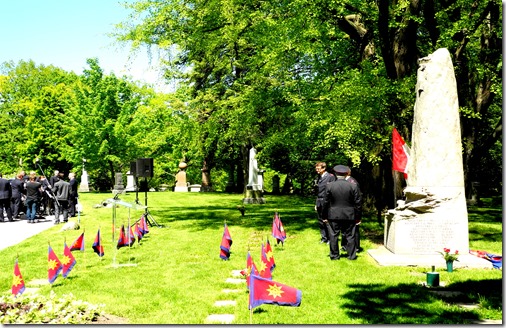 The monument in Mt. Pleasant Cemetery to commemorate the sinking of the Empress of Ireland and those who lost their lives. Small Salvation Army flags have been placed on the graves of a few of those who perished.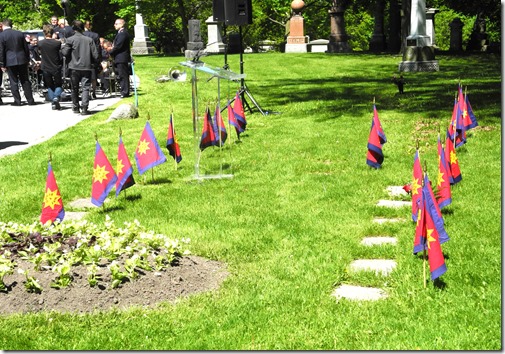 The graves of a few of the Salvationists that died aboard the Empress.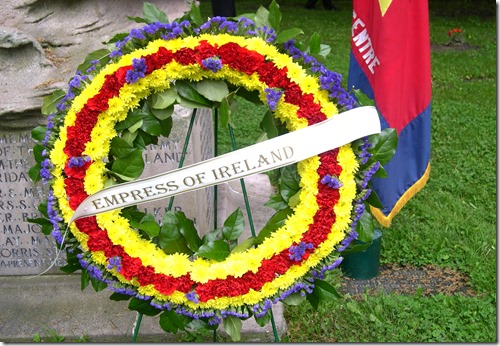 The wreath placed during the service, at the base of the memorial monument.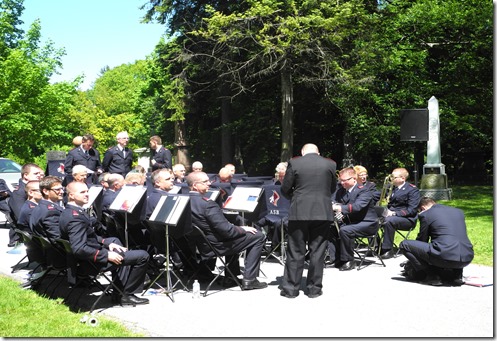 The Amsterdam Staff Band from Holland at the memorial service in 2013.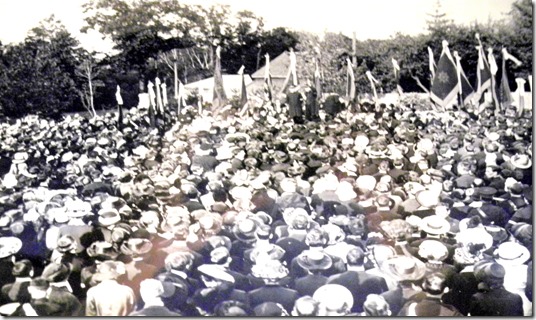 Crowds attending the funeral in Mount Pleasant Cemetery in June 1914 for those who drowned on the Empress. Photo from the George Scott Railton Heritage Centre of The Salvation Army.
To view the Home Page for this blog: https://tayloronhistory.com/
To view links to other posts placed on this blog about the history of Toronto and its heritage buildings:
https://tayloronhistory.com/2013/10/08/links-to-historic-architecture-of-torontotayloronhistory-com/