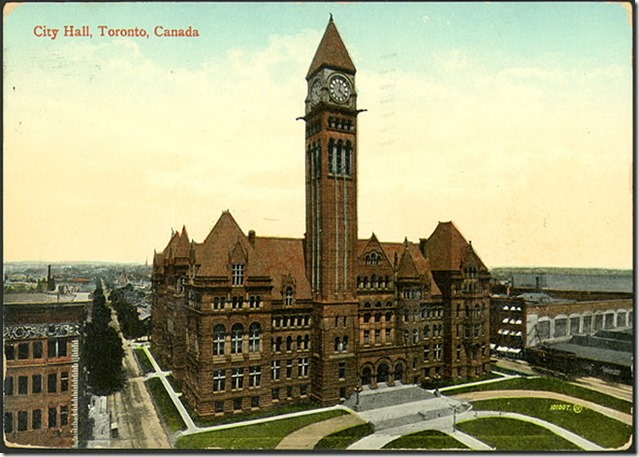 The Toronto Public Library system has many resources that can be accessed online. Because of my interest in the city's past, I frequently search the materials available in their vast digital collection for posts for this blog. To access the collection of postcards, google : "Digital Archives Toronto Public Library." Then enter into the topic box, "Toronto Postcards." There are over 1200 postcards of Toronto available for viewing, dated between 1909 and 1999, many of them published by Valentine and Son's.
Another great source of Toronto postcards online is chuckman'storontonastalgia.wordpress.com. I have frequently used this collection as well, and I am very grateful that Mr. Chuckman allows them to be accessed by the public on his WordPress web site. It's a great collection.
The above postcard of the Old City Hall at Queen and Bay Streets is from the Toronto Public Library collection. The card dates from 1910, before the cenotaph was erected in front of the building. Below are a few more postcards from the Toronto Public Library collection.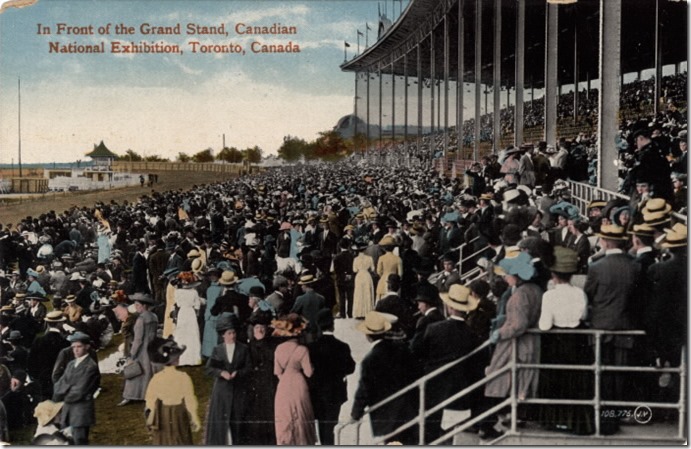 This postcard of the first grandstand at the CNE in 1923.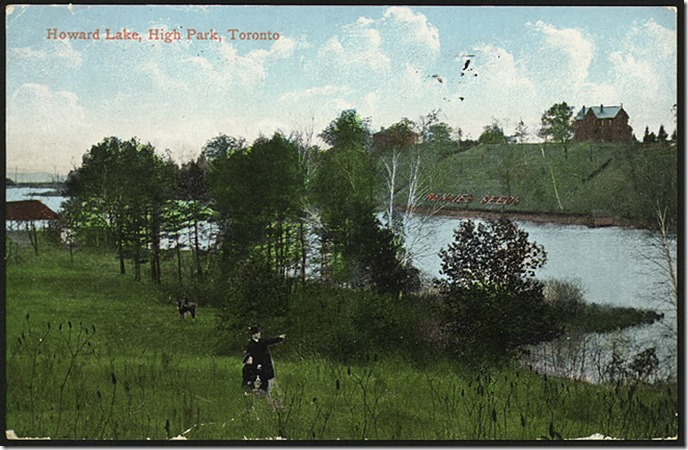 Looking toward the west bank of Grenadier Pond in High Park in 1910. The name on the card, "Howard Lake," is not familiar to me.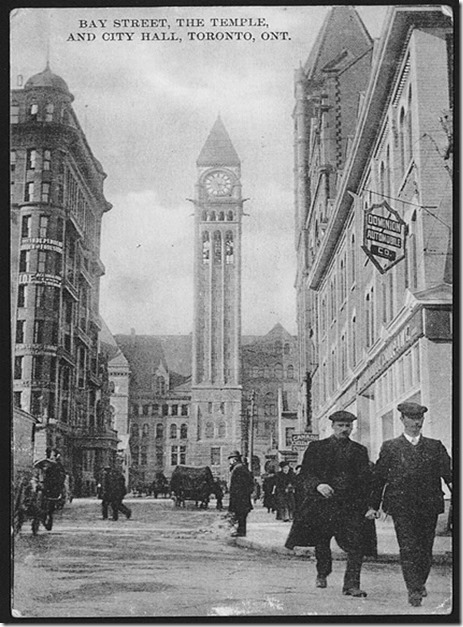 Looking north on Bay Street in 1910, the Old City Hall visible in the background.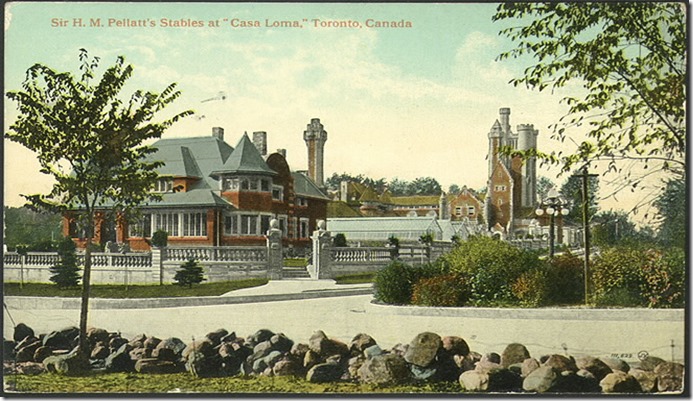 Horse stables at Casa Loma, c. 1910.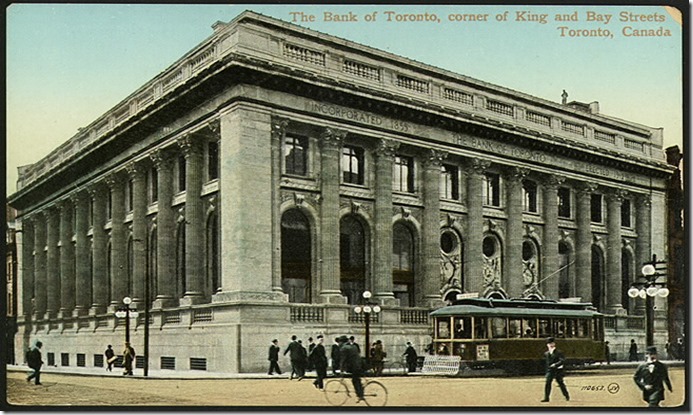 Bank of Toronto at King and Bay Streets. This building has been demolished.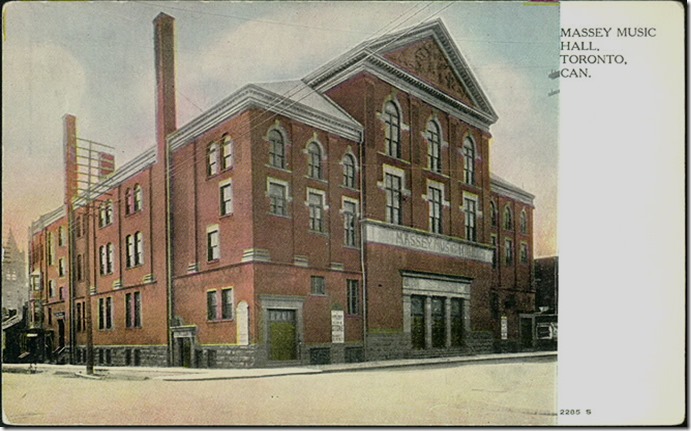 Massey Hall on Shuter Street c. 1910, prior to the ugly fires escape being added to its facade. The hall is presently being restored.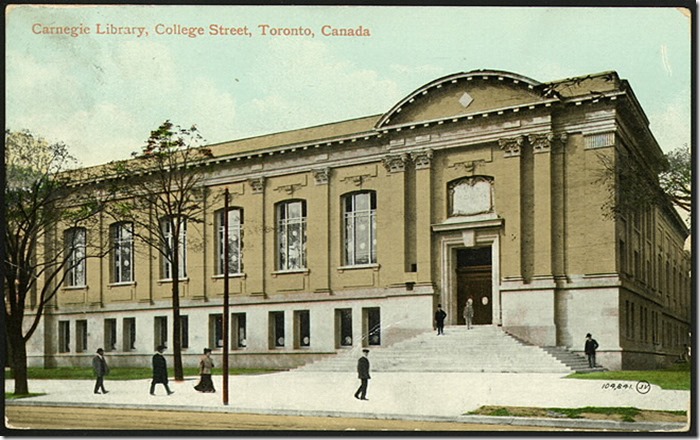 The old Toronto Reference Library in 1910 on College Street at St. George. The first exhibitions of the art society that became the AGO were held in this building.
A link to a previous post that explores the history of postcards in Canada: https://tayloronhistory.com/2015/10/20/torontos-golden-age-of-postcards/
To view the Home Page for this blog: https://tayloronhistory.com/
A link to view previous posts about the movie houses of Toronto—historic and modern.
http://tayloronhistory.wordpress.com/2013/10/09/links-to-toronto-old-movie-housestayloronhistory-com/
A link to view posts that explore Toronto's Heritage Buildings:
https://tayloronhistory.com/2014/01/02/canadas-cultural-scenetorontos-architectural-heritage/
Recent publication entitled, "Toronto's Theatres and the Golden Age of the Silver Screen," by the author of this blog. The publication explores 50 of Toronto's old theatres and contains over 80 archival photographs of the facades, marquees and interiors of the theatres. It relates anecdotes and stories by the author and others who experienced these grand old movie houses.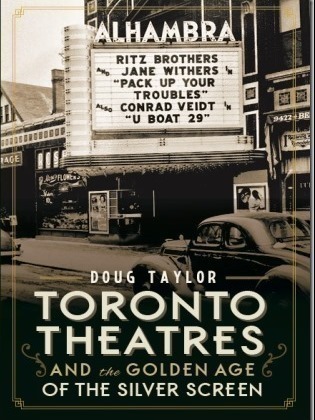 To place an order for this book:
https://www.historypress.net/catalogue/bookstore/books/Toronto-Theatres-and-the-Golden-Age-of-the-Silver-Screen/9781626194502 .
Book also available in Chapter/Indigo, the Bell Lightbox Book Shop, and by phoning University of Toronto Press, Distribution: 416-667-7791 (ISBN 978.1.62619.450.2)
Another book, published by Dundurn Press, containing 80 of Toronto's old movie theatres will be released in the spring of 2016. It is entitled, "Toronto's Movie Theatres of Yesteryear—Brought Back to Thrill You Again." It contains over 130 archival photographs.
A second publication, "Toronto Then and Now," published by Pavilion Press (London, England) explores 75 of the city's heritage sites. This book will also be released in the spring of 2016.