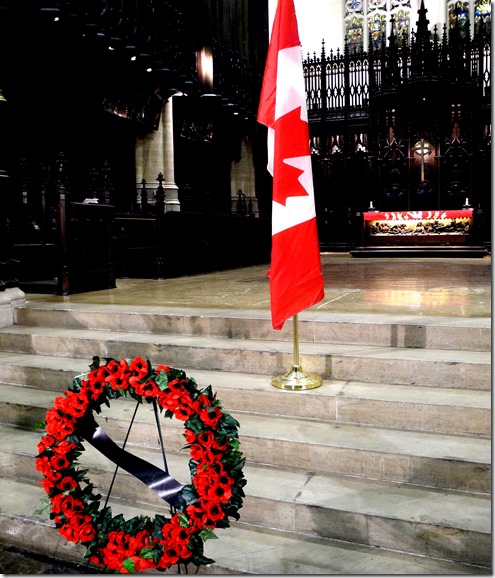 Today, those who fought in the Second World War are diminishing in number. However, my generation, who were children during the war years, are also decreasing in number. I remember World War II vividly as it was important part of my childhood. Today, on Remembrance Day, I cast my mind back to 1945, when the first service was held in my school after the war ended. It was very different to the services of today.
One of the reasons was the school system in the 1940s. In that decade, children were expected to pass all subjects in order to be promoted to the next grade. The most commonly asked question in the schoolyard on the last day of June was, "Did you flunk?" (fail). Flunking meant that you repeated the entire year, in a classroom with those who were at least a year younger than yourself.
If a child flunked several times, the accumulative effect was even more humiliating. In a grade-eight classroom, it was not uncommon for a fifteen-year-old to be in a class with those who were twelve or thirteen. When these student turned sixteen, they were able to quit school without their parents' consent. During the 1940s, many of them enlisted in the armed forces. The legal age to enlist was seventeen, but it was was a decade when record-keeping was poor, and if a teenager declared that he was seventeen, and looked to be that age, he was generally accepted.
This situation greatly affected the first Remembrance Day services held at my school after the war ended in 1945. Many of the names of those had perished had attended the school only a year or two before. We had seen them in them schoolyard and knew them personally. Some of the other names were of teachers who had enlisted. Many of us remembered them too. In my school in York Township (now part of the City of Toronto), there was no auditorium where a Remembrance Day service might be held, so we all gathered in the basement. We sat on rows of benches that were used each day for those who brought their lunch to school.
I still remember the tears on the cheeks of my teachers as the names were read aloud of those who had been killed in action. I can still picture the handkerchief my teacher kept tucked in her sleeve as she retrieved it to wipe away her tears. There were students sitting on the benches who had lost a father or older brother. There were few families in our neighbourhood that had not suffered the loss of a loved one. Husbands, brothers, cousins, friends and neighbours had paid the supreme sacrifice. Some families had lost women who had served as nurses or support staff. Clergy had been killed while ministering to the needs of dying men, or praying with others, young and old, who were severely traumatized, shell-shocked or dying. Doctors and nurses had died on the battle lines. Remembrance Day in 1945 was one that I will never forget.
In 1945, many of those who survived World War II were in their early twenties. I can still picture them marching in the CNE's Warriors' Day Parade that year. Their youthful faces did not reveal the horrors they had suffered. Those who had lost an arm marched proudly, while others pushed the wheelchairs of those who had lost a leg. Many of them looked like teenagers.
Today, the veterans of the Second World War are elderly. Their sacrifices are viewed by some as belonging to another era, part of a history of a bygone age. For those of us who remember the war years, it is very different. Today, each November 11th, I try to attend the services at Toronto's Old City Hall. On this occasion, I remember my first service in 1945, and recall the harshness and community camaraderie of the war years — rationing of food, the war's uplifting songs, neighbours consoling neighbours, the morale-raising war-movies at our local theatre, fund raising to send gloves and cigarettes to the troops, and the neighbour's house where the blinds were lowered after they received a telegram.
Least we forget!
For a link to thoughts on Remembrance Day in 2011.
https://tayloronhistory.com/2011/11/08/memories-of-remembrance-day-in-1946/
A link to an obscure war memorial inside Toronto's downtown Bay Store.
https://tayloronhistory.com/2012/11/06/a-tucked-away-remembrance-day-memorial-at-yonge-near-queen/
A link to the history of the cenotaph at the Old City Hall.
https://tayloronhistory.com/2012/11/06/a-tucked-away-remembrance-day-memorial-at-yonge-near-queen/
To view the Home Page for this blog: https://tayloronhistory.com/
For more information about the topics explored on this blog:
https://tayloronhistory.com/2016/03/02/tayloronhistory-comcheck-it-out/
Books by the Blog's Author
"Toronto's Theatres and the Golden Age of the Silver Screen," explores 50 of Toronto's old theatres and contains over 80 archival photographs of the facades, marquees and interiors of the theatres. It relates anecdotes and stories by the author and others who experienced these grand old movie houses.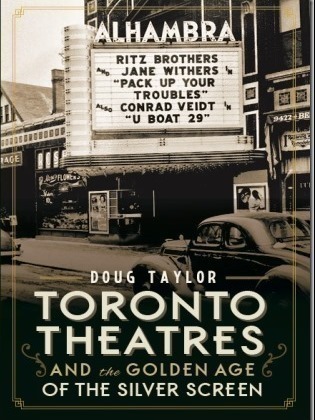 To place an order for this book, published by History Press:
https://www.historypress.net/catalogue/bookstore/books/Toronto-Theatres-and-the-Golden-Age-of-the-Silver-Screen/9781626194502 .
Book also available in most book stores such as Chapter/Indigo, the Bell Lightbox and AGO Book Shop. It can also be ordered by phoning University of Toronto Press, Distribution: 416-667-7791 (ISBN 978.1.62619.450.2)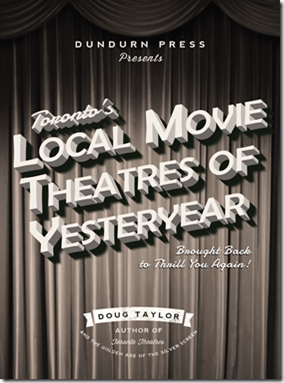 Another book on theatres, published by Dundurn Press, is entitled, "Toronto's Movie Theatres of Yesteryear—Brought Back to Thrill You Again." It explores 81 theatres and contains over 125 archival photographs, with interesting anecdotes about these grand old theatres and their fascinating histories. Note: an article on this book was published in Toronto Life Magazine, October 2016 issue.
For a link to the article published by |Toronto Life Magazine: torontolife.com/…/photos-old-cinemas-doug–taylor–toronto-local-movie-theatres-of-y…
The book is available at local book stores throughout Toronto or for a link to order this book: https://www.dundurn.com/books/Torontos-Local-Movie-Theatres-Yesteryear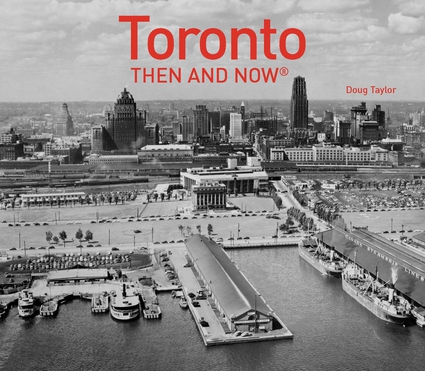 Another publication, "Toronto Then and Now," published by Pavilion Press (London, England) explores 75 of the city's heritage sites. It contains archival and modern photos that allow readers to compare scenes and discover how they have changed over the decades. Note: a review of this book was published in Spacing Magazine, October 2016. For a link to this review:
spacing.ca/toronto/2016/09/02/reading-list-toronto-then-and-now/
For further information on ordering this book, follow the link to Amazon.com here or contact the publisher directly by the link below:
http://www.ipgbook.com/toronto–then-and-now—products-9781910904077.php?page_id=21