Since I photographed the 1870 houses on John Street, which are being relocated to a site further south on the street, there have been further changes.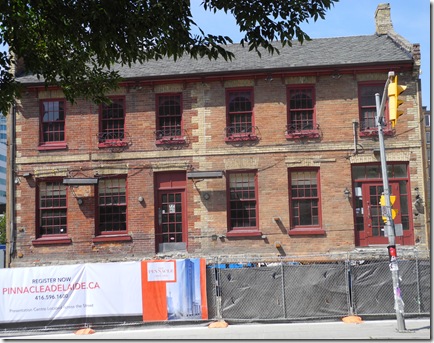 The houses have now been lifted higher off their original foundations, and another set of steel girders inserted underneath.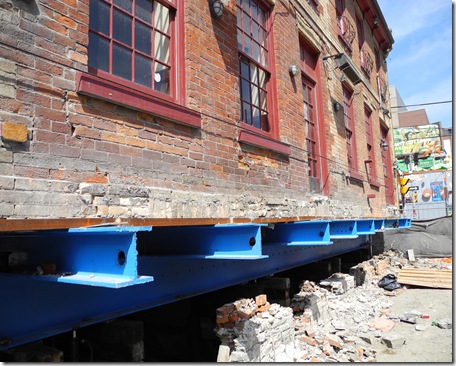 The girders inserted last week (light blue in colour) now rest on another set of girders (dark blue in colour).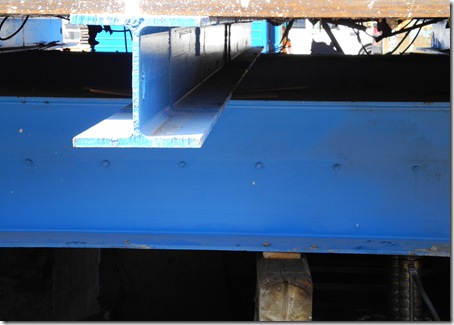 Two sets of girders now support the houses, with railway ties beneath them.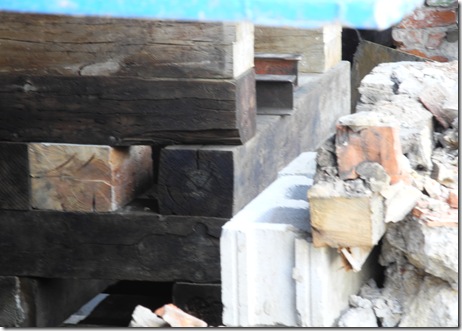 The railway ties beneath the steel girders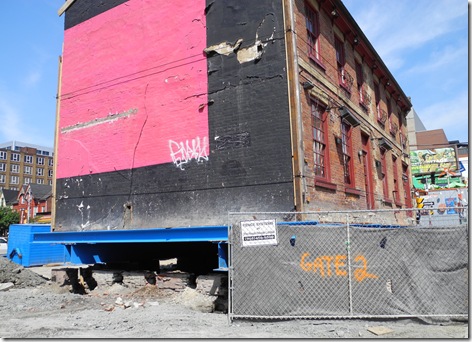 South view of the houses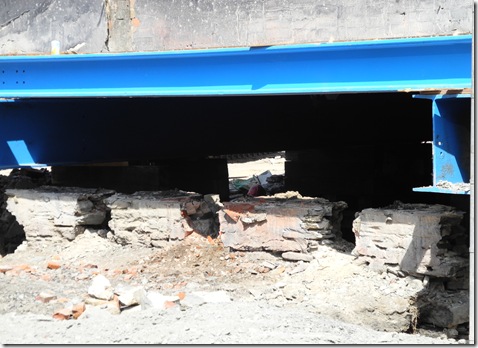 View of the original supports of the 1870 houses, beneath the steel girders.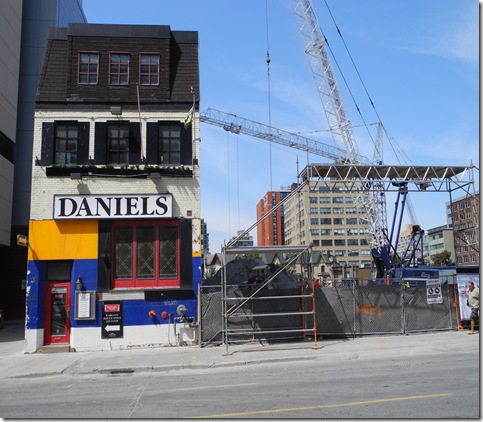 The 1870 houses will eventually be placed to the right (north side) of the building with the Daniels sign on it.
Artist's conception of the corner of John and Adelaide Streets, with the 1870 houses located to the south of the new condo tower.
The history of the 1870 houses:
https://tayloronhistory.com/2011/07/30/relocating-the-building-at-adelaide-and-john-streets-that-was-the-fox-and-fiddle-pub/