I hope a few Torontonians remember the small boat the "Normac that was anchored in Toronto Harbour. At one time it had been owned by the Detroit Fire Department, and later they used it to ferry passengers between Torbermory and Manitoulin Island. It was brought to Toronto in 1970 and moored at Harbourfront. It provided an intimate seafood restaurant beside the lake until 1981, when it was rammed by the "Trillium" and sank. It was eventually raised and towed to Cleveland.
I remember enjoying all-you-can-eat lobster and frosty beer on the upper deck of the "Normac" on hot July afternoons in the 1970s. The photos below were taken about 1975, and shows the "Normac" as well as the larger ship the "Jadran." The later was purchased in 1975 from the Yugoslavian Government and survives to this day as a popular Toronto tourist attraction.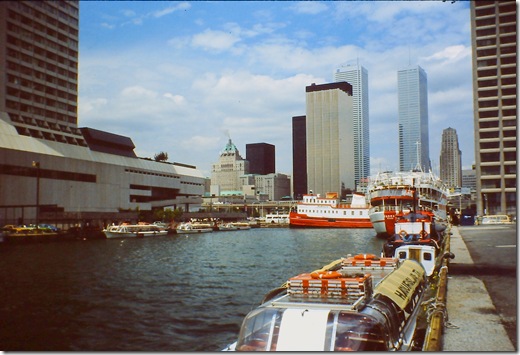 Toronto skyline c. 1975, the "Normac" (small red and white boat), and the stern of the "Jadran" to the right of it. In the foreground is a glass tour boat that carried passengers through the lagoons of the Toronto islands.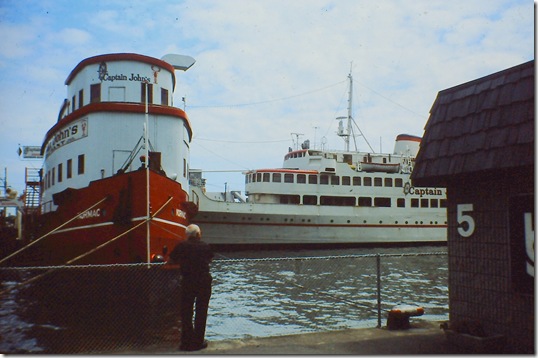 The "Normac" with the "Jadran" in the background, c. 1975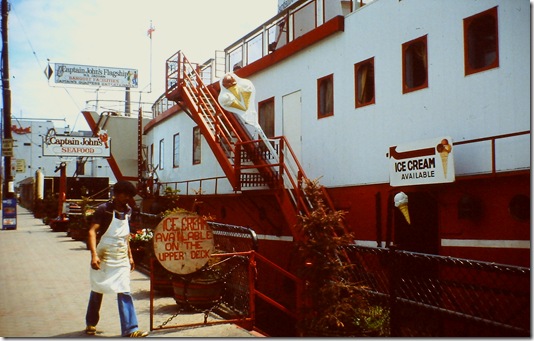 The gangway to board the "Normac" c. 1975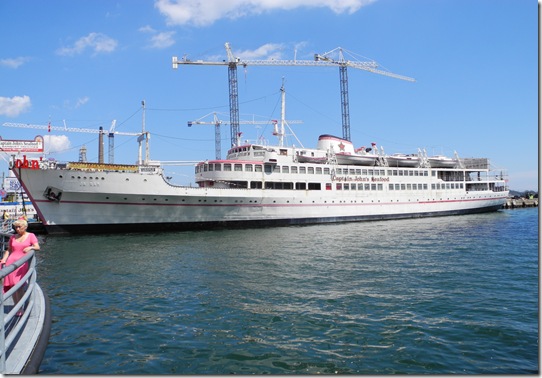 The "Jadran" in the summer of 2011
I have spent much of my adult life researching the history of Toronto. I love the city. It has provided the background for my books, one of which, "The Villages Within", was short-listed for the Toronto Heritage Awards. If interested in novels with a Toronto setting, descriptions of the books are available by following the link: https://tayloronhistory.com/2012/03/22/toronto-author-publishes-seventh-novel/
They can be purchased in soft cover or electronic editions. All books are available at Chapters/Indigo and on Amazon.com. The electronic editions are less that $4. Follow the links:
There Never Was a Better Time: http://bookstore.iuniverse.com/Products/SKU-000056586/THERE-NEVER-WAS-A-BETTER-TIME.aspx
Arse Over Teakettle: http://bookstore.iuniverse.com/Products/SKU-000132634/Arse-Over-Teakettle.aspx
The Reluctant Virgin; http://bookstore.iuniverse.com/Products/SKU-000188306/The-Reluctant-Virgin.aspx
The Villages Within: http://bookstore.iuniverse.com/Products/SKU-000175211/The-Villages-Within.aspx
Author's Home Page: https://tayloronhistory.com/
Authors can be contacted at: [email protected]