Although we did not have a white Christmas, we will likely have a white New Year's in Toronto. Somehow, it does not have quite the same appeal.
This year, I have not missed an opportunity to photograph the streets in my neighbourhood as it has become rare to view them covered with snow. I might be tempting fate, as perhaps the winter months a head will provide more than ample opportunities to witness snow-clogged streets. I know that by March everyone will have had enough of the "white stuff."
Happy New Year's 2013.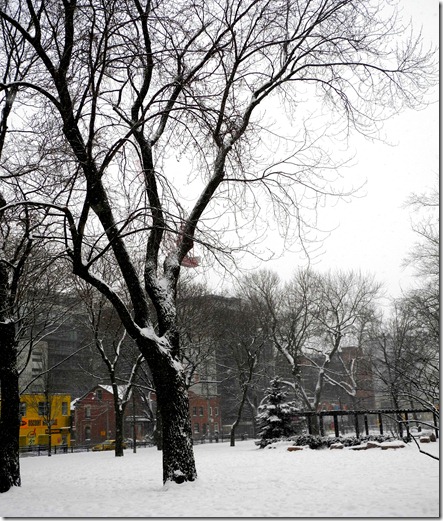 St. Andrew's Park, looking west from Brant Street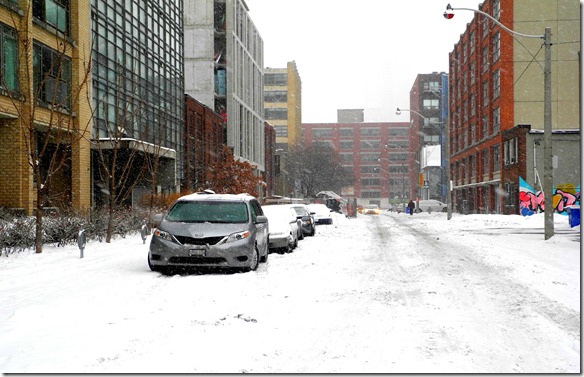 Camden Street, looking east toward Spadina Avenue, which is at the end of the street.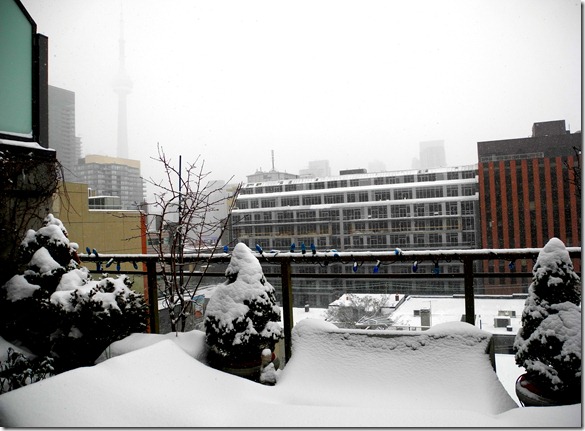 View from the terrace, 29 December 2012. It was snowing when this picture was taken, so the CN Tower is partially obscured. The view looks south toward Adelaide Street.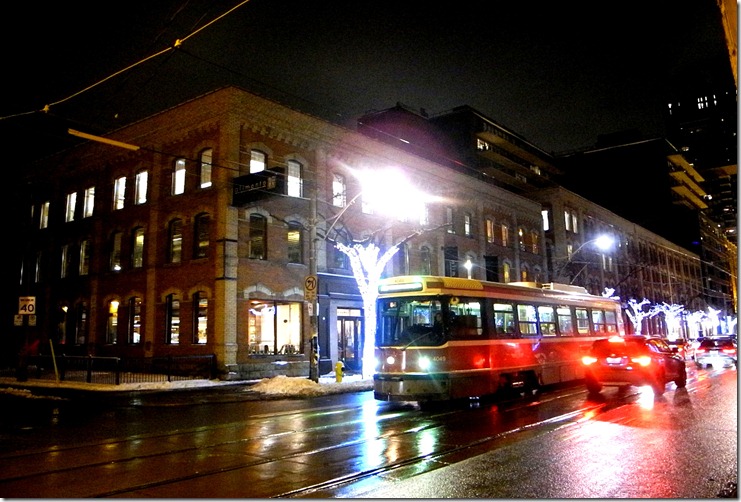 The old Gurney Iron Works on the northeast corner of Brant and King Street West, on the evening of 28 December, the trees wrapped with Christmas lights. As King Street has much vehicle traffic, the snow has melted, but it remains beside the sidewalk and in the curb.
To view posts about New Year's in Toronto throughout the years.
New Year's Eve in Toronto in 1945
https://tayloronhistory.com/2012/12/28/new-years-eve-in-toronto-1945/
New Year's Eve in Toronto compared to yesteryears
https://tayloronhistory.com/2012/12/29/new-years-eve-in-toronto-2012-compared-to-yesteryears/
Link to the Home Page for this blog: https://tayloronhistory.com/