Because of the mild winters during the last decade, the snowstorm that hit Toronto on 8 February of 2013, appeared particularly impressive. It created accumulations of nearly 25 cm. Try to imagine a storm with over twice that volume of snow. The great snowstorm of 1944 dumped 57.2 cm. of snow on Toronto. It holds the record as the greatest amount of snow that ever descended on the city within a 24-hour period.
The photos below of the 8 February 2013 storm were taken by my neighbours who live in the King/Spadina area.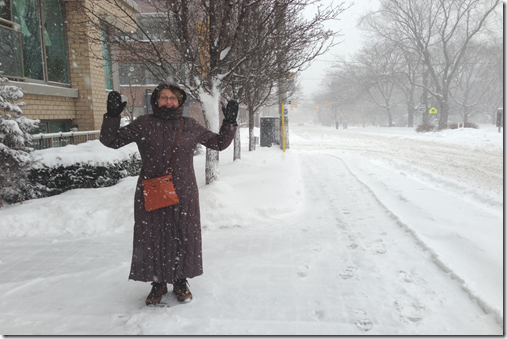 Brant Street looking south toward King Street, on 8 Feb. 2013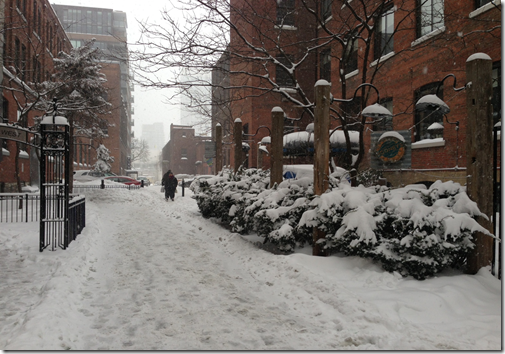 An alley between the the warehouse buildings on the south side of King Street, west of Spadina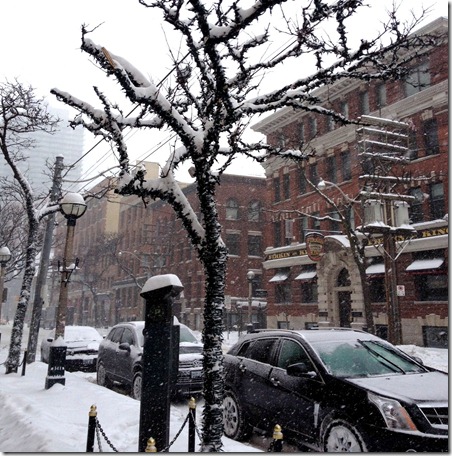 King Street West, looking east toward Spadina Avenue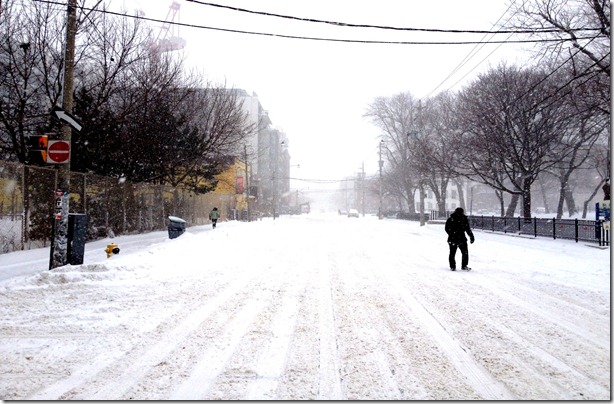 Adelaide Street West, looking west toward Bathurst Street. St. Andrew's Park is on the right.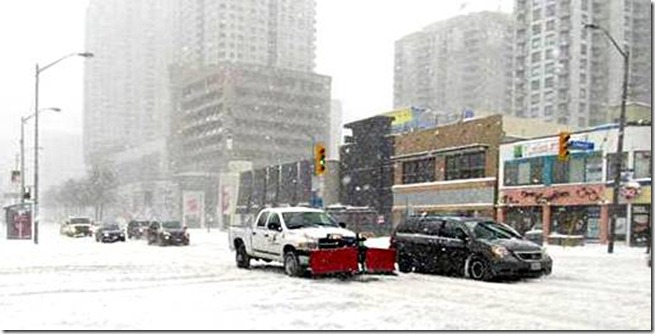 This photo of Yonge Street, near Shepard Avenue, was taken by a friend who lives in the area.
To view posts about the Great Snowstorm of 1944, follow the links:
https://tayloronhistory.com/2011/11/16/personal-memories-of-the-great-snowstorm-in-december-of-1944/
https://tayloronhistory.com/2011/11/16/the-worst-snowstorm-to-ever-hit-toronto-post-1/
To view the Home Page for this blog: https://tayloronhistory.com/