Halloween displays seem more prevalent on the residential streets surrounding the downtown area than those of the inner core. Perhaps it is because there are more children in these areas. Trick or treating may also not be as popular in the inner city as so many residents live in apartment buildings and condos where children are not allowed to enter from outside the premises.
As a result, to get in the Halloween mood, I visited the Bloor West Village to photograph the displays outside the homes on the streets north of Bloor Street. It is an area where many families with young children live. Some of the decorations were quite creative. Amid the autumn colours, I regained my appreciation for the haunted season. Below are a few of the photos.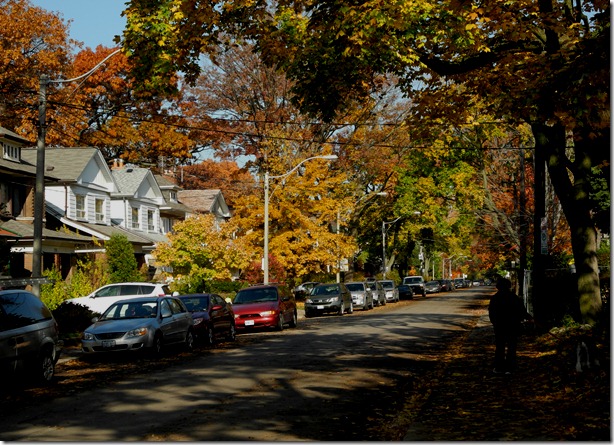 A residential street in the Bloor West Village, 25 October 2012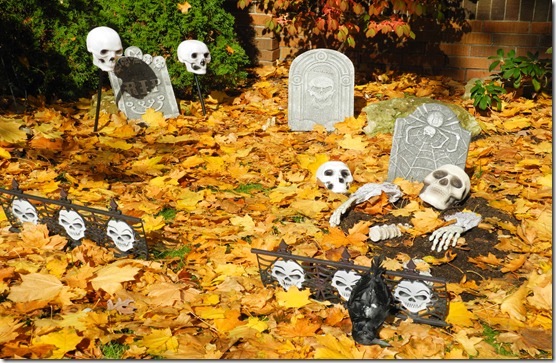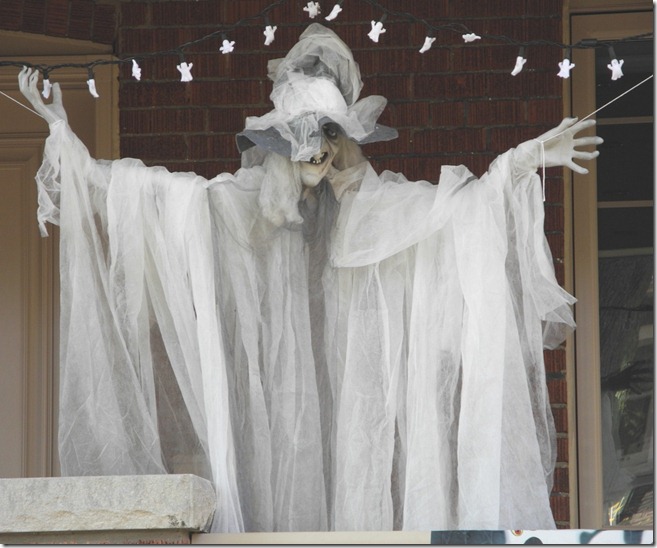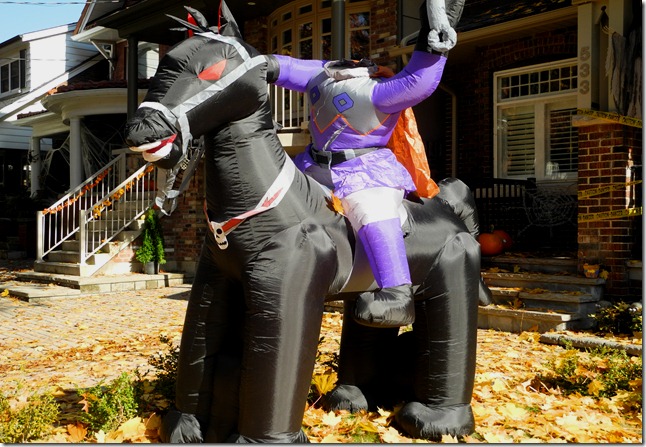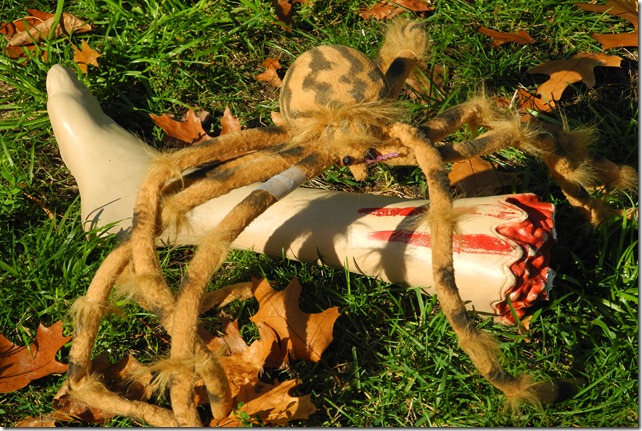 To view previous posts about Halloween.
A haunted Halloween cemetery in Toronto's Bloor West Village
https://tayloronhistory.com/2012/10/26/amazing-haunted-halloween-cemetery-in-torontos-bloor-west-village-2/
"Shelling Out," now called "Trick or Treating"
https://tayloronhistory.com/2011/10/24/shelling-out-for-treats-on-halloween-in-toronto-in-1945/
Toronto prepares for the 2012 celebration of Halloween
https://tayloronhistory.com/2012/10/24/toronto-prepares-for-halloween-in-2012/
Halloween traditions in Canada
https://tayloronhistory.com/2011/10/24/shelling-out-for-treats-on-halloween-in-toronto-in-1945/
A short story about trick or treating on Halloween
https://tayloronhistory.com/2011/10/25/a-short-story-about-halloween-of-yesteryear/
Celebrating Halloween in Portugal in 2011
https://tayloronhistory.com/2011/10/28/a-canadian-in-portugal-on-halloween/
To view the Home Page for this blog: s://tayloronhistory.wordpress.com/