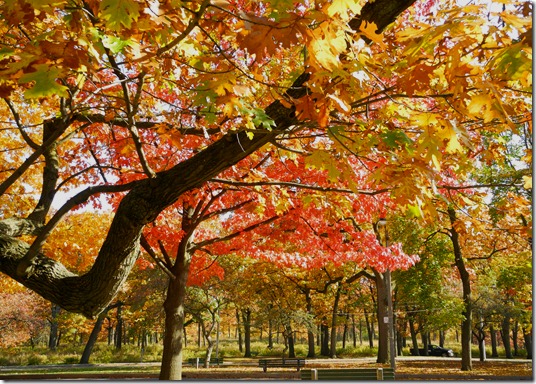 Autumn colours in Toronto's High Park
Autumn in Toronto has disappeared for another year. The fall season always creates fond memories of my childhood – jumping in the leaves, collecting chestnuts and acorns, and the inevitable leaf collection at school. This year, during my walks around the downtown area, I photographed a few of the city's iconic buildings, the shades of autumn enhancing their appeal.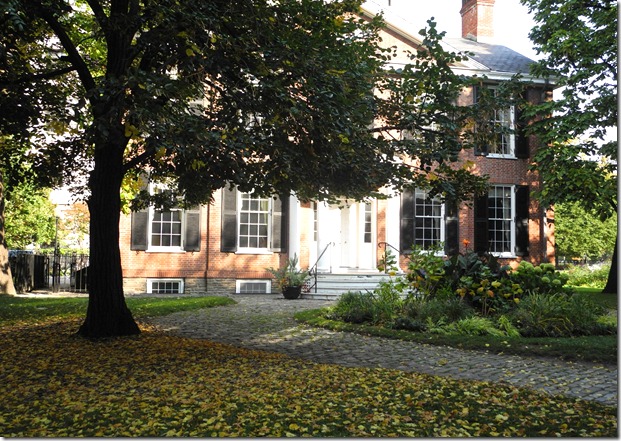 The 1821 Campbell House, at Queen and University, its lawn littered with leaves
The Canada Life Building on University Avenue, the trees tinged with a hint of autumn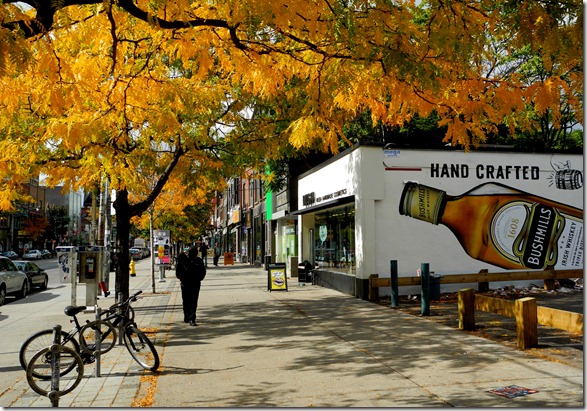 Historic Queen Street West, looking west toward Bathurst Street.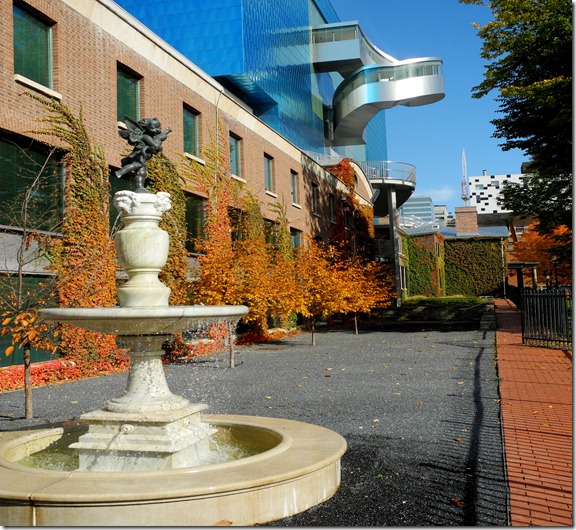 The south facade of the AGO, the OCAD building in the background. In the foreground is the fountain that in former decades graced the Walker Court inside the AGO.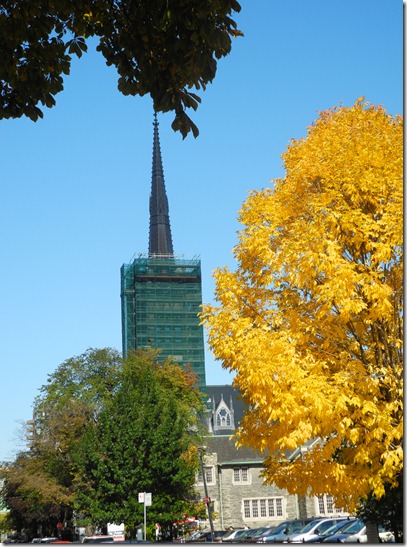 St. Michael's Cathedral on Bond Street, its tower wrapped in scaffolding
Metropolitan Church on Queen St. East, a single tree announcing the autumn season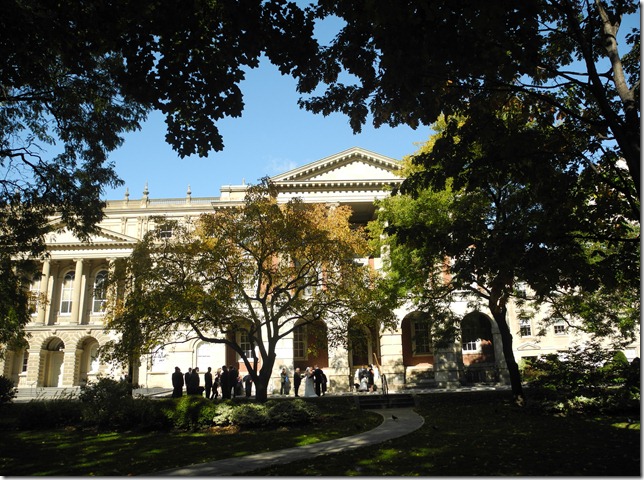 Osgoode Hall, the east wing constructed in 1829, and the leaves of fall surrounding the historic building
To view other posts about Toronto's historic buildings:
Photos of the surroundings of the CN Tower and and the St. Lawrence Market in 1977
https://tayloronhistory.com/2012/10/18/photos-of-the-surroundings-of-the-st-lawrence-market-and-cn-tower-in-1977/
The old Dominion Bank Building at King and Yonge Street
https://tayloronhistory.com/2012/06/08/the-old-dominion-bank-buildingnow-a-condo-hotel-at-one-king-st-west/
The Canada Life Building on University and Queen Street West.
https://tayloronhistory.com/2012/06/13/exploring-torontos-architectural-gemsthe-canada-life-building/
Campbell House at the corner of Queen Street West and University Avenue
https://tayloronhistory.com/2011/08/18/a-glimpse-at-the-interior-of-campbell-house-at-university-avenue-and-queen-street/
A study of Osgoode Hall
https://tayloronhistory.com/2012/04/12/enjoying-torontos-architectural-gems-osgoode-hall/
Toronto's first City Hall, now a part of the St. Lawrence Market
https://tayloronhistory.com/2012/04/21/torontos-first-city-hall-now-a-part-of-the-st-lawrence-market/
The St. Lawrence Hall on King Street
https://tayloronhistory.com/2012/04/28/enjoying-torontos-architectural-gems-the-st-lawrence-hall/
Toronto's streetcars through the past decades
https://tayloronhistory.com/2012/03/26/memories-of-torontos-streetcars-of-yesteryear/
History of Trinity Bellwoods Park
https://tayloronhistory.com/2012/04/09/the-history-and-beauty-of-trinity-bellwood-park/
A history of Toronto's famous ferry boats to the Toronto Islands
https://tayloronhistory.com/2012/02/24/remember-the-toronto-island-ferries-the-bluebell-primroseand-trillium/
Toronto's Old City Hall at Bay and Queen Streets
https://tayloronhistory.com/2012/04/22/enjoying-torontos-architectural-gems-old-city-hall/
To view the Home Page for this blog: https://tayloronhistory.com/